There are now ninety-four Regional Centers in which a $1m or $500K investment can lead to EB-5 visa green cards for foreign investors and their families. The Immigration Service recently published their new list, which includes 29 California Regional Centers. In March 2007 there were only 17 active Regional Centers.
San Diego, CA (PRWEB) July 1, 2010 -- Leon Snaid, who has practiced immigration and business law in San Diego for 28 years, says, "An investment in a Regional Center is an attractive way to get permanent residence, if you have the money. The amount of the investment has not increased in 20 years, but potential investors must be careful. An investment in a Regional Center does not guarantee a green card through the EB-5 visa program."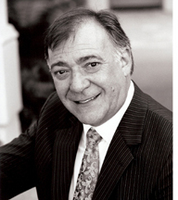 Leon Snaid
The EB-5 visa became law in 1990. It offers permanent residence to people, who invest in a new commercial enterprise that will employ 10 people. The required investment is $1m in metropolitan areas or $500,000 in targeted areas, which are areas with populations of less than 20,000 or high unemployment areas. In 1993 Congress expanded the EB-5 visa program to include investments in investment opportunities known as Regional Centers that are approved of by the Immigration Service.
"When people hear that the Immigration Service first must approve the investment opportunity before it is designated as a Regional Center for EB-5 visa petitions, they automatically assume that their investment will be safe and that they are guaranteed green cards. In reality, all the Immigration Service is saying by granting Regional Center status is that if everything goes according to the business plan, each investment will generate jobs for 10 workers. If the investment is in a targeted area the investment is reduced to $500,000," says Snaid.
Regional Centers offer flexibility to an investor. For example, a person may invest in one of the California Regional Centers, while operating a business in Vermont or retiring in Florida. Parents may lend money to their children for the initial investment.
Snaid, who is certified as an Immigration Law Specialist by the State Bar of California's Board of Legal Specialization and is also the author of Best Business Buddy, the Golden Rules and Strategies of Smart Business, says that he is constantly asked by potential investors, "Which are the best Regional Centers to invest in?" He responds that every Regional Center has its pros and cons. He explains that the choice of investment opportunities in Regional Centers has swelled and people should select investments that suit their investment strategies and which they believe will yield the best results. The fact that the list of California Regional Centers alone, provides opportunities in hospitality, warehousing, real estate, agriculture, manufacture and even motion picture production, opens the door to many possibilities.
Snaid suggests that a potential investor should first contact an immigration lawyer to get advice on the visa. He warns, that there are pitfalls that do not necessarily make sense to an investor, but which can have resounding consequences. For example you must be sure that the source of the funds for the investment qualifies for the EB-visa. Money that is borrowed on the security of the investment or cash that comes from an investor's corporation does not qualify. The investment must be made directly by the investor. The proof of the source of the funds is critical.
Secondly, the investor should consider the types of investments that appeal to him or her. Snaid asks, "Why would you invest in vineyards or motion pictures if you don't know the first thing about them? I am not saying that they are bad investments. They may be excellent investments, but if you don't know anything about these ventures, why would you invest in them? Remember you are investing in a business opportunity, not buying a green card."
"Finally, you must make specific inquiries with the Regional Center that relate to the likelihood of this investment resulting in a green card. This is where an experienced immigration lawyer is critical." Snaid offers a list of "20 Starting Questions that You Must Ask a Regional Center" on his web site.
Snaid notes that while the Regional Center program received a bad reputation, when it was launched, because the Immigration Service did not have qualified people to guide and administer the program, the situation has improved. The number of petitions for investments in Regional Centers is increasing and the EB-5 visa is becoming more popular.
For additional information on the news that is the subject of this release contact Leon Snaid at (619) 725-0797 or visit http://www.snaid.com
About Leon Snaid:
Leon Snaid is certified as an Immigration Law Specialist by the State Bar of California's Board of Legal Specialization. He is rated as a "Pre-eminent Lawyer" by Martindale-Hubbell, the leading directory used by lawyers to refer their clients to lawyers in other specialties. His biography has appeared in the Marquis' Whos' Who in American Law since 1987. He was a Finalist for the Benjamin Franklin Award for his book "The Newcomers Guide to Living in the USA," which as been revised as "EasyWayUSA, The Smart and Safe Guide to Living in the USA." He also authored "Best Business Buddy, the Golden Rules and Strategies for Smart Business"
See Also:
[Via Legal / Law]
generic viagra online | online pharmacy without prescription