New studies show popular proton pump inhibitors, or antacid drugs, like Prilosec can cause serious fractures.
East Alton, IL (PRWEB) July 6, 2010 -- Simmons Browder Gianaris Angelides & Barnerd LLC, a nationwide pharmaceutical law firm, is investigating new research that shows popping antacid pills for heart pain might not be as safe as you think. The Archive of Internal Medicine, a peer-reviewed medical journal, recently published several new studies that found people who use proton pump inhibitors - or antacid drugs - for longer than a year are on average 25 percent more likely to experience a bone fracture in their wrists, hips or spine.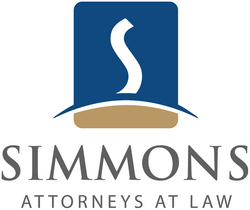 "This is, unfortunately, a situation we're seeing all too often these days," said Trent Miracle, a partner at the Simmons firm leading the investigation. "Pharmaceutical companies are pushing doctors and pharmacies to promote overuse of medications never meant to be used on a long term basis all in the name of increased profits."
Previously, antacid drugs - or proton pump inhibitors - were promoted as safe with mild side effects. They work by blocking the body's natural production of stomach acid. The new research on the dangers of using proton pump inhibitors to disrupt this process, however, was enough to get the attention of the FDA. After reviewing the new studies, the FDA issued its own warning to inform consumers of the increased risk of bone fractures with long-term PPI use.
"Last year doctors wrote over 113 million prescriptions for them," Miracle said. "That number doesn't even include the over-the-counter use of antacid drugs. There's a lot of people out there who are buying and using Prilosec OTC, Zegerid OTC and Prevacid 24HR and are unaware of these serious side effects."
PPIs are used to treat conditions like gastroesophageal reflux disease (GERD), ulcers and esophagus inflammation. The prescription PPIs brand names are Nexium (The Purple Pill), Dexilant, Prilosec, Zegerid, Prevacid, Protonix, Aciphex and Vimovo.
About the Simmons Firm
Simmons Browder Gianaris Angelides & Barnerd LLC is a leading law firm in pharmaceutical litigation. The Simmons firm has experience in litigating complex medical matters and has taken a leadership role in standing up for individuals who have been injured by dangerous or defective drugs. The firm has represented thousands of pharmaceutical clients and recovered nearly $200 million in verdicts and settlements in cases involving Oxycontin, Vioxx and more. Learn more at www.simmonspharmalaw.com.
See Also:
[Via Legal / Law]