"Exceptional," "Outstanding" Lawyer is Consensus Conclusion
Washington, D.C. (Vocus/PRWEB ) July 2, 2010 -- The American Bar Association Standing Committee on the Federal Judiciary today conveyed the results of an exhaustive study of the American legal community's perspective on the professional qualifications of U.S. Solicitor General Elena Kagan in light of her nomination to the U.S. Supreme Court. In testimony before the Senate Judiciary Committee, the ABA committee summarized Kagan's reputation as sterling and noted that the ABA Standing Committee on the Federal Judiciary had unanimously awarded her its highest rating, well qualified.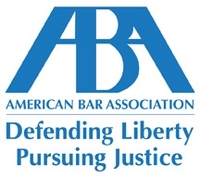 "Almost all of the experienced, dedicated and knowledgeable sitting judges, former solicitors general from both parties, legal scholars from top law schools across the country, and lawyers who have worked with or against the nominee in government or court describe the nominee as outstanding in all respects and cite specific evidence in support of that view," standing committee Chair Kim J. Askew stated in her
prepared testimony
.
Kagan's rating by the ABA's standing committee is a peer review focused solely on: integrity, professional competence and temperament.
The report addressed a few points of debate regarding the nomination. The ABA standing committee did investigate Kagan's handling of military recruiting on campuses in light of the "Don't Ask, Don't Tell" policy.
"She provided military recruiters with a degree of student access that likely would not have been provided to private employers with similar policies," pointed out Askew in written remarks. "Our interviews and review of these facts disclosed no evidence that then-Dean Kagan demonstrated any type of bias that would cause us to question her integrity under our standards."
The ABA standing committee closely examined Kagan's experience outside the bench, as she has not previously served as a judge, and concluded that her professional competence is well supported by a varied and rich legal career spanning academia and the public and private sectors.
"She has a breadth of deep knowledge that few practicing lawyers and judges ever reach," Askew noted, and quoted one interview in which a sitting federal judge said, "As a sitting judge, I am not at all concerned by the fact that she has not had any experience as a judge. In some ways, judicial experience is less relevant to the Supreme Court than it would be to our court or a trial court."
Three reading groups— one at Washington University School of Law, one at Georgetown University School of Law and a third composed of distinguished practicing lawyers — also reviewed Kagan's writings, ranging from scholarly articles to solicitor general briefs. More than 300 pages of close analysis were then submitted to the ABA standing committee. "Intelligence, clarity and rhetorical force" were among the words of praise used for her writings.
Askew concluded her prepared testimony by reinforcing that the mission of the ABA committee is to "assure a qualified and independent judiciary for the American people."
The ABA Standing Committee on the Federal Judiciary has been providing evaluations of federal judicial nominees for more than 50 years, and is a free-standing, impartial entity within the association.
"They are independent. There is not any connection between the officers and the board or any of the policymaking bodies of ABA and the standing committee," noted ABA President Carolyn Lamm.
In describing Kagan, Askew said, "The clear picture that emerges is that of an outstanding lawyer who confidently and diligently learns fast, masters new roles, and has a remarkable ability to understand and fairly assess numerous complex and important issues."    
   
Editors Note: Below, please find multimedia materials for your use as you cover the Kagan hearing. If you have questions regarding these materials, contact Kristin Loiacono at
202/662-1092.
ABA Video News Package on the nominee evaluation process (1:45): abanow.org/2010/06/kagan-rated-well-qualified/
Embed Video, Link or Share on your blog, Facebook, Twitter, etc. Video is also available on YouTube.
Animation/Graphic of ABA Evaluation Process: abanow.org/wordpress/wp-content/files_flutter/1277499915ABA3009SupremeCourtReviewProcessPrint2.jpg
ABA's graphic of the evaluation process. Image available for blog reproduction or reprint.
Insider Details on ABA SCOTUS Evaluation Process: abanow.org/2010/06/insider-details-aba-scotus-evaluation-process/
ABA Standing Committee Chair Kim Askew at a May 2010 news briefing in Washington, DC. Askew explains the ABA process to legal reporters and commentators.
ABA President Carolyn Lamm Describes SCOTUS Nominee Evaluation Process: abanow.org/2010/06/aba-president-describes-complex-evaluation-process/
ABA President Lamm details the ABA's peer review process.
If you would rather not receive future communications from American Bar Association, let us know by clicking here.
American Bar Association, 321 N Clark St, Chicago, IL 60654-7598 United States
Bookmark -  Del.icio.us | Furl It | Technorati | Ask | MyWeb | Propeller | Live Bookmarks | Newsvine | TailRank | Reddit | Slashdot | Digg | Stumbleupon | Google Bookmarks | Sphere | Blink It | Spurl
---
See Also:
[Via Legal / Law]