SOS Talk is introducing a new way of telephone interpreting service available around the globe and simple to use, with more than 1000 interpreters ready to serve you. This simple three steps interpreting system requires only registration, upload of funds and you are ready to call your interpreter. "Want to add a multilingual telephone service to your company? Or a direct interpreter phone line? or multilingual support for your company ? Just contact us."
(PRWEB) July 1, 2010 -- Individuals and companies seeking low prices and fast language interpreting services no longer need to go through the often long process of securing an interpreter. No reservation or schedule for an interpreter is needed. SOS Talk provides telephone interpreting services worldwide through a fully automated language interpreting system that allows customers to have a qualified interpreter on the phone within 30 seconds. Prices are 2.45 USD per minute with no minimum cost or hidden charges and with free recording of the interpreting conversation, which can be sent per email.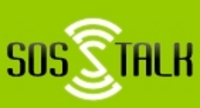 test number (+1)-561-952-0419 client number 937247 and pin 2757
The SOS Talk system works when customers register with the website and then upload money into their accounts using PayPal, Money Bookers or a credit card. The customers can then select a language and immediately be connected with one of the 1000 bilingual and bicultural professional interpreters. If you have a preferred interpreter, just note the ID of the interpreter and you can always call the preferred interpreter. If the interpreter is not available, you can get an email notification when the interpreter is available again.
SOS Talk has interpreters proficient in various specialised industries, including medical, legal, business, government and insurance. However, SOS Talk is also available for individuals. Through a three-way-call system, customers can use interpreters to speak with clients or suppliers anywhere in the world without having to deal with language or cultural barriers, according to A.H.J. Huisman of SOS Talk.
"From Albanian to Finnish to Uzbeki, our professional interpreters cover more than 100 languages and are available in under a minute when a new customer comes to our website for our telephone interpreting services," explained Huisman.
"SOS Talk goes to great lengths to ensure our interpreters are qualified, experienced and tested, so our customers receive the most accurate interpreter, taking into consideration not only the language but also cultural issues. And so easy to use at any time"
SOS Talk, simple, fast and affordable telephone interpreting service, 24 hours a day, 7 days a week.
SOS Talk, world's most advanced telephone interpreting service!
www.sostalk.com
info(at)sostalk(dot)com
Download our brochure: http://www.sostalk.com/files/brochure.pdf
Test free our interpreting system call number (+1)-561-952-0419 use client number 937247 pin 2757 or start using SOS Talk call (+1)-9146127159
###

See Also:
[Via Legal / Law]