UniVoIP, a managed business phone system provider (hosted PBX) in Los Angeles is on a mission to help non profit organizations in California save money and are donating VoIP phones to all non-profit organizations that sign up for a new calling plan with the company in the coming months.
Los Angeles, CA (PRWEB) June 28, 2010 -- For a limited time UniVoIP offers free business phones and unlimited training and support to all non profit organizations that sign up for a calling plan through their hosted PBX platform that features free inbound, free in-network and local, long distance and even international calls as low as $0.02 per minute with unlimited plans available.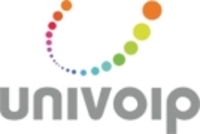 UniVoIP hosted PBX business phone systems.
"At UniVoIP we understand that efficient and reliable communications is essential to organizations of all sizes and that is why we have created an alternative to expensive business phone system providers," said Asghar Ghasemmy, President and co-founder, UniVoIP. "We know that many organizations in our community are still paying too much for data and voice communications and we want to make it easy for them to switch to a completely care-free
hosted business phone system
"
An introduction to hosted PBX
An enterprise class phone system with no hardware to buy - A hosted PBX phone system connects all of your employees to each other and to your clients, no matter where they are. Main office, home offices, satellite offices, mobile workers and even international offices can all be accessible through a single phone number. With UniVoIP hosted PBX all you need is one phone per employee and a dedicated point-to-point connection or an Internet connection – and you don't have to purchase or manage any equipment except the phones.
One Vendor and One Bill - Multiple vendors are required to deliver traditional business phone services (the phone system provider, the maintenance company, the long-distance service provider, the local phone lines provider, and the Internet service provider). With UniVoIP, you deal with only one vendor – and one bill – for all of these services.
A reliable business phone system - Hosted PBX solutions are as reliable, easy to use and robust as traditional business phone systems but they offer many more features at a lower cost – and with less headaches!
Simplicity - You are not dealing with a huge, infrastructure-laden telecommunications company with hundreds of thousands of miles of copper wire, massive phone switches, and central offices to maintain. Hosted PBX / business VoIP services are delivered over the Internet OR other private connection.
None to minimal capital expenditure - There is no customer premise-based equipment to buy, and with UniVoIP, even the VoIP phones, any required routers, and all set-up fees can be rolled into one low monthly lease.
Free long-distance - Long-distance charges between your office locations are completely free and international rates are extremely low.
No technician fees - When you need to add, move, or remove a phone or an employee from your phone system – or when it's time to update your auto-attendant recording or add a new feature – you do not need to pay for a technician to visit. Simply plug in a phone at a new location and you are ready to start calling.
Easy to expand - Your UniVoIP Hosted PBX service is totally future-proof. No matter what new features may be developed, we can handle it – it's just a matter of integrating new software. You'll never need to bolt-on a new box just to get music-on-hold or other new features.

Please call 877.660.6677 or visit www.univoip.com/socalcharity for details.
See Also:
[Via Legal / Law]
tadalafil without prescription | online pharmacy without prescription