Utah based informational divorce website, DivorceKnowHow.com, launches a new web service to provide guidance for those seeking a divorce in Utah – providing all of the legal documents specific to a case which will allow users to obtain a divorce without hiring an attorney.
Salk Lake City, UT (Vocus/PRWEB ) June 28, 2010 -- While divorce is never a pleasant experience to begin with, it can be made even more difficult when considering the complex state laws that surround it. Parting couples rarely have all of the information they need to make calculated decisions in the matter and there are many gray areas to navigate. Knowing this, Utah based DivorceKnowHow.com (founded by a Utah divorce lawyer) has recently launched a new service for those seeking divorce information specific to Utah that will help guide them through the complicated situation and allow them to obtain a final divorce for a fraction of the cost.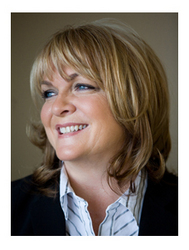 Patricia LaTulippe
The new tool on DivorceKnowHow.com allows users to enter information and answer questions that are specific to their particular divorce scenario. Once completed, this new dynamic program evaluates all variables entered and then supplies specific divorce documents for that case. Along with a complete set of documents, the user will get a step-by-step outline on how to obtain a divorce in Utah.
In addition to the comprehensive set of documents, clients will receive an outline that will educate them on what they can expect during the process, as well as, help them through each step of the process to complete a divorce tailored to their needs which minimizes the need future amendments or messy modifications.
Although a few national companies have hinted at this service on a more generic scale, DivorceKnowHow.com is proud to say that they are the only source for such customized information that is truly specific to Utah state laws. By providing this comprehensive knowledge in an accessible format, this innovative service aims to supply users with all of the necessary divorce information upfront in an effort to save them money in the end by simply getting it right the first time.
DivorceKnowHow is a comprehensive resource that can assist anyone contemplating a divorce. They have an expansive curriculum that covers the topics that they believe you will need to know when choosing to use a Utah divorce attorney or precede on your own. Through education, live seminars and an exchange of information, they are committed to assisting you with your questions and concerns as you navigate the divorce process.

Patricia LaTulippe
Divorce Know How
801-327-8200
Media(at)divorceknowhow(dot)com
Bookmark -  Del.icio.us | Furl It | Technorati | Ask | MyWeb | Propeller | Live Bookmarks | Newsvine | TailRank | Reddit | Slashdot | Digg | Stumbleupon | Google Bookmarks | Sphere | Blink It | Spurl
---
See Also:
[Via Legal / Law]