Changes to the federal mortgage modification program offer homeowners a modicum of greater protection, announces American Residential Law Group.
Fort Lauderdale, FL (PRWEB) May 28, 2010 – Today, American Residential Law Group has announced that new forms of protection have been enacted by the federal government for those homeowners facing foreclosure. These forms of protection are designed to remove some of the confusion and frustration felt by homeowners in need of financial assistance.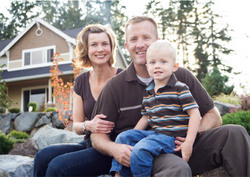 Federal Loan Modification Help
Homeowners in dire financial straits have found some relief through the federal
loan modification
program. However, unethical practices by some of the largest national lenders have led directly to tremendous confusion and problems for the very homeowners the program was designed to help. To counter this tendency, the federal government has mandated new practices for lenders.
First, lenders are now required to prescreen homeowners in danger of foreclosure, in order to determine if they are eligible for a mortgage modification. In addition, lenders are banned from sending any homeowner to foreclosure, until such eligibility has been assessed. Finally, a new 30-day decision timeframe for acceptance of a modification application has been announced, as well.
Of course, these federal guidelines can still be manipulated by unscrupulous lenders. Lending companies intent on obtaining their "pound of flesh" from their customers can still make things very difficult and confusing for homeowners. Therefore, expert legal counsel is still highly recommended prior to filing for a modification plan.
American Residential Law Group also cites that fact that, to date, only 170,000 Americans have received permanent mortgage modifications, while more than 6 million homeowners are currently struggling to make their mortgage payments on time. Obviously, this number suggests that federal guidelines are not enough, and that expert legal assistance can provide some significant benefits for homeowners underwater on their home loans.
To learn more about home mortgage modifications and how American Residential Law Group can be of assistance to you, visit them at http://www.ARLGNow.com.
About American Residential Law Group: American Residential Law Group is a law firm that strives to provide the community with legal assistance and all the benefits to which consumers are entitled under the law. With a considerable background in all areas of consumer advocacy, American Residential Law Group remains dedicated to providing integrity and excellence for their clients, and increasing their quality of life.
See Also:
[Via Legal / Law]