Korea Technology & Communications joins the HDcctv Alliance with plans to develop a complete line of HDcctv-compliant digital high-resolution surveillance cameras
Sydney, Australia (PRWEB) May 3, 2010 -- HDcctv Alliance®, the global security industry consortium established to manage and promote technical standards for HDcctv™ equipment interoperability, announced today that Korea Technology & Communications (KT&C), one of Korea's leading manufacturers of CCTV cameras, has joined the Alliance to manufacture HDcctv-compliant products for the surveillance market.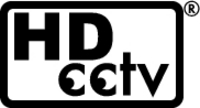 HDcctv Logo: Look for this logo on HDcctv Alliance products
HDcctv surveillance cameras deliver digital high-definition video over coaxial cable. HDcctv Alliance member companies have access to complete HDcctv specifications and have license to use the HDcctv logo on compliant equipment as a guarantee of interoperability. KT&C, recognizing a market trend towards HDcctv surveillance cameras and the importance of standards compliance, joined the Alliance to maximize its opportunities in this new product category. "KT&C joined the Alliance as an Adopting Member to enable our development team to access HDcctv Alliance draft specifications, detailed information about compliance testing and certification, and to participate in the qualified equipment program," said Barry Lee, KT&C product marketing team manager. "Also, Adopting Members enjoy the right, at no extra cost, to advertise and sell security equipment as 'HDcctv compliant' and use HDcctv text marks and logos. We consider this valuable for both technology development and marketing purposes."
In developing standards, the HDcctv Alliance is enabling interoperable plug-and-play high-definition security systems with no transmission delays, no image artifacts from transmission-related compression and with the highest possible signal integrity. HDcctv-based systems transmit HDTV signals digitally over conventional CCTV media without packetization and without any perceivable compression latency. The HDcctv Alliance has partnered with SMPTE (Society of Motion Picture and Television Engineers) to leverage the HD-SDI (High-Definition Serial Digital Interface) broadcast television standard as the basis for the HDcctv Specification. HDcctv includes a variety of enhancements to HD-SDI that are vital to surveillance, including bi-directional audio and data, up-the-cable power, and Long Reach Mode for 300m transmission over conventional RG-59 cable.
In keeping with its commitment to develop HDcctv-compliant products, KT&C announced the KPC-HDX130, a digital megapixel camera capable of 720p30 output. This prototype HDcctv camera is designed for security surveillance and monitoring systems that require superior quality and performance. The KPC-HDX130 features a 1.3-megapixel sensor that delivers high image quality for accurate identification of objects. Its large image format enables the camera to capture greater detail and to present a wide field of view. The KPC-HDX130 provides significant advantages over traditional analog CCTV security cameras.
"KT&C considers the formation of the HDcctv Alliance to be a significant step forward for the video surveillance industry, one that will enable users to upgrade their security systems with cost-effective, easy to install systems that are highly compatible with third-party products," noted Hyuksub-Kwon, KT&C CEO.
"We are delighted to welcome a manufacturer of KT&C's global stature to the HDcctv Alliance. KT&C is representative of those CCTV equipment manufacturers that have long recognized the value of delivering uncompressed HDTV signals over pre-existing coaxial infrastructure," said Todd Rockoff, HDcctv Alliance executive director. "KT&C is leading the wave of companies that recognize that by adopting standardized HDcctv connectivity, interoperable and feature-rich digital video surveillance systems can be realized, even as an easy upgrade to existing analog CCTV systems. We look forward to KT&C contributing to the technical evolution of the HDcctv standard and to bringing significant HDcctv products to market."
The Alliance is rapidly growing its international membership to include a diverse array of security industry participants, from component, OEM and branded equipment manufacturers, to security sales, support and system installers. Alliance members benefit from access to the specification, participation in the standard creation process, and certification of compliant products. Marketing benefits include HDcctv logo product branding to signify interoperability and promotions to increase members' international visibility. Membership registration is available at www.highdefcctv.org.
Visit HDcctv Alliance members CSST (Hall 4, I20), Comart (Hall 5, H62), EverFocus (Hall 5, B5) and KT&C (Hall 5, D70) at IFSEC, May 10th- 13th, Birmingham, UK.
To learn more about HDcctv, watch videos on YouTube at http://www.youtube.com/watch?v=ee1Iq8mBCYg
About HDcctv Alliance
HDcctv Alliance is a non-profit, global consortium that manages global industry specifications for high-definition closed-circuit television (HDcctv). HDcctv systems transmit digital video over various media. HDcctv includes features for security applications, while it is derived from broadcast industry standards for serialized transmission of uncompressed video over coaxial cable. The Alliance promotes industry adoption of HDcctv and provides education to the security industry and end market. The Alliance compliance program facilitates the development of high-quality interoperable HDcctv devices. Devices that have passed compliance testing display the HDcctv logo and are promoted by the Alliance. Detailed information about the HDcctv Specification is available only to members on the Alliance's Website. Further information is available by visiting the HDcctv Alliance website at www.highdefcctv.org
About Korea Technology and Communications, Ltd.
Korea Technology & Communications (KT&C) was established in 1997. KT&C is a dynamically growing CCTV camera company, which has quickly become a leader in developing and manufacturing CCTV products, and utilizing the power of digital technology. KT&C designs, manufactures, and markets CCTV products that combine the highest quality with the creation of the smallest and the most advanced CCTV equipment possible for the professional end-users at highly competitive price. KT&C CCTV products benefit from in-house research & development, manufacturing and final testing. Our sophisticated design systems and modernized equipments ensure that we are capable of providing innovative, reliable and best quality products. Further information is available by visiting the KT&C website at www.ktnc.co.kr
      
HDcctv and the HDcctv logos are trademarks of the HDcctv Alliance.
See Also:
[Via Legal / Law]