In what is widely viewed as the worst economy of this generation, EZonlineFiling, LLC has seen business grow to 10 times where it was in January of 2009. The reason is a unique one-on-one customer focus that is unlike anything their competition offers.
Collierville, TN (PRWEB) April 16, 2010 -- EZonlineFiling, LLC is a small player in the online world of business incorporation filings. However, Scott Weddle who founded the company in July of 2008 doesn't see this being the case for long. He believes the company has found a niche in the marketplace that is underserved by his larger competitors. Specifically, this involves providing his customers with a one-on-one service experience that no one else provides…and to say that its working would be an understatement. The business has grown to more than 10 times the size it was 15 months ago.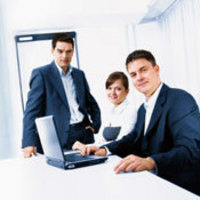 Business incorporation company experiences astounding growth
"The economic situation in our country has changed the game for everyone" says Mr. Weddle, "and for our customers, it has made them place a greater emphasis on personal relationships in their business transactions. As a result, they seem to be selecting our service over large, impersonal companies because that's what we provide." Specifically, he goes on to explain that each customer is assigned a business incorporation specialist who oversees every aspect of their account. Any time the customer calls, the automated phone system recognizes the customer phone from their database and rings their specialists phone without the need for an extension number. This is a significant difference in an industry that is dominated by the large call center mentality where customers get the next available rep.
This approach isn't without its downsides, however. "The cost to us is significant and we still want to maintain a low cost for our customers" says Weddle. "The result is a much lower margin for the company, but the feedback we get from customers lets us know we are doing the right thing". His company believes this business model will propel them to the top of the industry and they seem happy with the trade off.
In less than 18 months, EZonlineFiling, LLC has gone from obscurity to being a serious player in the crowded online community of business incorporation companies.
According to Weddle the future continues to look bright. He is seeing steady increases in the number of business incorporations each month and his confidence in their ability to grow is soaring.
About EZonlineFiling, LLC
EZonlineFiling, LLC, located in Collierville, TN, is a business filing service, providing customers with the ability to complete a new business incorporation, form an LLC or amend their current business online. For more information, visit www.EZonlineFiling.com .
See Also:
[Via Legal / Law]