Smartersoft (http://www.smartersoft.ru) is proud to announce its continued partnership with SmarterTools Inc. (http://www.smartertools.com) to distribute SmarterTools software in Russia as an authorized reseller.
(PRWEB) January 29, 2010 -- Smartersoft is proud to announce its continued partnership with SmarterTools Inc. to distribute SmarterTools software in Russia as an authorized reseller.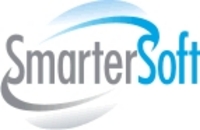 "SmarterSoft is continuing its second year of fruitful cooperation with SmarterTools and consider the software to be the best software in terms of price and quality," said Komosov Dmitry, CEO of SmarterTools. "SmarterTools products are unique in the simplicity of their settings, ease-of-use, customizability, and their great number of features and add-ons. It's no surprise to us that 75% of our sales are made on word-of-mouth, after recommendations from users that already have SmarterTools software."
SmarterSoft offers the full range of SmarterTools products, including the SmarterMail mail server, SmarterStats Web log analytics and SEO software, and SmarterTrack customer service software.
SmarterMail 6.x provides the best-in-class alternative to Microsoft Exchange, with a wide variety of enterprise features, including Smartphone synchronization (through Exchange ActiveSync, SyncML, and SmarterMail Sync technologies) and 97% anti-spam out-of-the-box that delivers comprehensive protection from spam and phishing messages.
SmarterTrack 4.x is a robust help desk application that transforms customer service efforts into a multi-channel communications portal. Features include a Ticket system, Live Chat, WhosOn, branding and language support, cost analysis, data mining, reporting, surveys, and a Knowledge Base.
SmarterStats 5.x Web log analytics and SEO software allows businesses to manage website statistics and SEO efforts in a single application, providing them with the tools needed to make informed decisions and run their online business at maximum efficiency.
About SmarterSoft
A young and promising company, Smartersoft is an official partner of the friendly and creative team of developers at SmarterTools Inc. SmarterSoft resells SmarterTools software licenses and provides assistance in resolving issues regarding the installation, configuration, maintenance, and operation of the SmarterTools product line. Smartersoft also provides maintenance services and support for PCs, servers, networks and computer systems built on the Microsoft Windows operating system. For more information, visit www.smartersoft.ru.
About SmarterTools
Founded in 2003, SmarterTools Inc. is an information technology-management software company based in Phoenix, Arizona. SmarterTools builds a Windows mail server, customer service software, and Web log analytics and SEO software that simplify and automate the day-to-day IT operations of businesses and hosting environments in over 100 countries. Additional information about SmarterTools Inc. and the SmarterTools product line is available at the company website: www.smartertools.com.
See Also:
[Via Legal / Law]