The Residence Inn Extended Stay Hotel in Arlington, Texas, has been open since April, 2009
Arlington, TX (PRWEB) November 30, 2009 -- The Residence Inn by Marriott extended stay hotel in Arlington, Texas, celebrates six months of successful operation serving the Dallas and Arlington, Texas, markets. This 96-room, all suite hotel in Arlington, Texas, originally opened in late April, 2009. Located at 801 Highlander Boulevard, the Residence Inn Dallas Arlington South hotel operates as a Marriott franchise, owned and managed by Chase Hospitality of Irving, Texas. Chase Hospitality also recently opened a Courtyard property next door.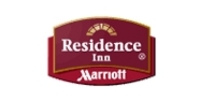 Residence Inn Dallas Arlington South
Centrally located between Dallas and Fort Worth, 10 minutes from downtown Arlington and 13 miles from the Dallas-Fort Worth International Airport, the Residence Inn Dallas Arlington South offers its guests spacious hotel suites in Arlington, Texas, providing convenient access to Six Flags Over Texas, Ameriquest Field and the Dallas Cowboys new stadium. Rates vary depending on length of stay, with special discounts given to extended stay guests.
"We are pleased with the continued growth of Residence Inn hotels in the Arlington area," said Tim Sheldon, executive vice president, brand management, extended stay for Marriott International. "This new hotel was designed to be a home away from home and provides a residential atmosphere and spacious accommodations for guest comfort."
Residence Inn hotels are designed as extended stay hotels that offer studio, one-bedroom and two-bedroom suites. Designed for stays of five nights or more, each suite has a fully-equipped kitchen with coffee maker, microwave oven, full-sized appliances and free high-speed Internet access. The Arlington, Texas, extended stay hotel offers daily housekeeping, complimentary grocery shopping services and same-day dry cleaning.
A complimentary hot breakfast buffet, HomeTouch™ is available each morning in the lobby area. Other hotel facilities and services include an indoor swimming pool, exercise room/SportCourt®, a social room, weeknight social hour and faxing/copying/printing. The four-story extended stay hotel in Arlington, TX, also offers 1,100 square feet of meeting space to accommodate small meetings and functions of up to 75 people.
About Residence Inn Dallas Arlington South
A leader in extended-stay lodging, Residence Inn offers more than 550 hotels in 47 states, the District of Columbia, Canada and Mexico. Residence Inn participates in the company's award-winning Marriott Rewards® program, which enables members to earn their choice of points toward free vacations or frequent flyer mileage in their preferred airline program for dollars spent at more than 3,000 Marriott hotels in 56 countries.
For more information or reservations, call the Residence Inn Dallas Arlington South hotel directly at 817-465-2244, the Residence Inn toll-free number at 800-331-3131, a travel agent or visit the Arlington, TX, extended stay hotel on the web at: http://www.marriott.com/hotels/travel/dalag-residence-inn-dallas-arlington-south/
###

See Also:
[Via Legal / Law]