Get an immediate score online and request a free 15-page translation localization report that details areas of improvement.
Westborough, MA (PRWEB) July 7, 2010 -- GlobalVision International, Inc. invites translation and localization professionals to take its Localization Quiz at http://www.globalvis.com/freebies/localization-quiz/.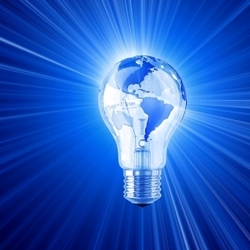 Visitors can test their localization experience level using a brief online questionnaire and then get their scores served up immediately after the test is taken.
If not satisfied with the score, GlobalVision's clients and prospective clients may request a free audit report to help improve their translation and localization processes and methods. They can also immediately register for a free Translation Management System webinar, request free translation localization white papers and sign up to the free monthly industry newsletter, GlobalEyes. These free resources are guaranteed to improve experience levels, leading to reducing translation costs, improving product quality and expediting product release schedules.
Avid readers can also order Enabling Globalization: A Guide to Penetrate International Markets from Amazon or www.EnablingGlobalization.com, while GlobalVision's clients can request the eBook at no charge.
"Translation and localization methods are constantly improving", said Nabil Freij, President of GlobalVision and author of Enabling Globalization. "Professionals in our industry should regularly assess their knowhow. We give them a very easy and fun way to do so. Try it out; it only takes 5 minutes!"
GlobalVision recently achieve ISO9001:2008 certification, released an updated website at www.globalvis.com, and offered the program Window to the World to help its clients reach over 90% of their worldwide online audience for under $5,000 US. An example of this program is available on www.WebsiteTranslationExperts.com in 13 languages.
About GlobalVision International
GlobalVision International, Inc. specializes in providing translation and localization solutions to industries involved in software, IT, medical and media. The company is equipped with experts who can convert your products, literature and websites from and into all commercial languages. To learn more visit globalvis.com. For more info or a free webinar on the company's Translation Management System go to gvAccess.com. To request the latest eBook in the industry Enabling Globalization, go to EnablingGlobalization.com. For a preview of Window to the World, go to WebsiteTranslationExperts.com.
###

See Also:
[Via Legal / Law]
generic viagra online | online pharmacy without prescription