Zip Conferencing has introduced new pricing packages for conference call services that include a new $99 a month plan for only 3.7¢/min.
Whitehouse Station, NJ (PRWEB) April 22, 2010 -- Zip Conferencing announced today that it has introduced new low Monthly Minute Plans for its toll free conference call services. Monthly Minute Plans offer significant discounts for customers who use conference call services on a consistent basis.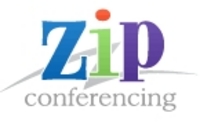 Zip Conferencing provides high quality, reliable conference calls for less!
Monthly Minute Plans start at just $19.99 per month for 515 minutes, an effective rate of 3.9¢ per minute. Two new Monthly Minute Plans are being introduced to accommodate demand from customers with intermediate usage patterns.
For only $99 per month a customer can get 2675 minutes included with an effective rate of 3.7¢ per minute for toll free conference calls. A higher usage plan that includes 15,121 minutes for $499 per month was also introduced. This plan provides an effective rate of only 3.3¢ per minute to customers with higher volume usage. Additional Monthly Minute Plans are available with rates as low as 2.5¢ per minute for toll free
conference calls
.
Conference Call Features
The conference call services are affordable to businesses of all sizes but still come with a number of standard features. The conference call features include the ability to record the call, mute all participants and control the volume. Customers also have access to their account via an online system that allows them to add and edit moderators, conferences and access usage reports.
Zip Conferencing provides high quality, reliable audio and web conference call services combining easy to use, convenient features with affordable rates.
Contact:
Jim Miller, President
Zip Conferencing
908-691-4980
http://www.zipconferencing.com
See Also:
[Via Legal / Law]