NY lawyer Steven J. Schwartzapfel offers safety tips fort two-wheeled motorists.
New York, NY (PRWEB) April 23, 2010 -- Warmer weather and longer days mark the start of a new motorcycle season. Spring also signals the time of year when motorcycle accidents increase sharply, so riders should use extra caution, New York attorney Steven J. Schwartzapfel says.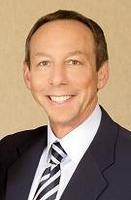 Steven. J. Schwartzapfel
"Most traffic deaths have trended downward in recent years, but motorcycle fatalities have registered an increase," says Schwartzapfel, founding partner of
Schwartzapfel Truhowsky Marcus P.C.
, a prominent New York law firm that concentrates in personal injury and plaintiff litigation. "It's a good idea for anyone who rides a motorcycle to take time each spring to take a motorcyclist safety class. It could save your life."
According to a 2010 report by the National Highway Traffic Safety Administration, from 1998 to 2007 more than 36,000 motorcyclists died on the nation's roadways in fatal crashes. Motorcycle fatalities have risen 123 percent in the past decade and account for 13 percent of all traffic fatalities, the report said.
"Motorcycles are more popular than ever," Schwartzapfel says. "They are an economical means of transportation. Unfortunately, they're also deadly."
Motorcyclists face a greater risk of crashing and being injured than passengers in automobiles and trucks. Motorcycles are more difficult to operate and less stable than four-wheeled vehicles. In addition, other motorists may not expect to see motorcycles on the road and may overlook them. When motorcycles crash, their open cockpit design offers no protection to riders. Motorcyclists are about 37 times more likely than automobile occupants to die in a traffic crash, based on vehicle miles traveled.
In New York, 177 motorcyclists died in fatal accidents in 2008, the most recent year of complete data, according to the NHTSA.
One encouraging sign is that use of motorcycle helmets has steadily increased in the last five years. Helmet use in northeastern states, including New York, increased by 16 percentage points, to 61 percent in 2009, a statistically significant increase, according to the National Highway Traffic Safety Administration. Still, the Northeast has the lowest percentage use of motorcycle helmets of any region in the nation and is below the national average of 67 percent. It's against the law to ride a motorcycle without a helmet in New York.
Schwartzapfel offers these five safety tips for motorcyclists:
| | |
| --- | --- |
|   | A helmet is the most important safety equipment. Always wear a helmet. It's the law. |
| | |
| --- | --- |
|   | Wear bright colored clothing and reflective material, including on your helmet, to make yourself more visible. |
| | |
| --- | --- |
|   | Wear proper eye protection to avoid getting struck by insects, rocks or dirt. |
| | |
| --- | --- |
|   | Turn on your headlight during the daytime to make yourself more visible. |
| | |
| --- | --- |
|   | Many crashes occur because the driver of another vehicle failed to see a motorcycle in time to avoid a crash. Never assume a driver in another vehicle sees you, especially at intersections. |
"Motorcycles can be an exciting way to travel, but if you choose to ride, be careful," Schwartzapfel says.

About Schwartzapfel Partners
Schwartzapfel Truhowsky Marcus P.C. is a well-respected plaintiff personal injury firm in New York. With over 150 years of combined experience and highly competent co-counsel throughout the country, Schwartzapfel Partners serves all your legal needs.
The firm concentrates in all types of personal injury litigation, including motor vehicle accidents ( auto, truck, motorcycle, taxi), medical malpractice, nursing home neglect, wrongful death, defective products and drugs, construction accidents, workplace injuries, workers' compensation and Social Security disability. To contact the law firm, call 1.800.966.4999 or visit www.fightingforyou.com for more information.
See Also:
[Via Legal / Law]