Momentum Builds for Hysterectomy Informed Consent Action
New York, NY (PRWEB) April 22, 2010 -- What is so important that a couple will drive from Florida and sleep in a tent because they cannot afford a hotel room; a woman who is unemployed and on disability will share a ride with a co-worker and drive cross country; and a couple who lives in rural Broxburn West Louthian Scotland will, for the first time, travel to America?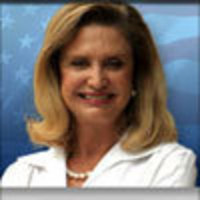 Congresswoman Carolyn B. Maloney (NY)
Congresswoman Carolyn B. Maloney (NY) will deliver the Keynote Address at the HERS Foundation's Twenty-Eighth Hysterectomy Conference, Saturday April 24th at the Hilton New York in Manhattan. Maloney is a tireless advocate for women's rights, and she has pledged to do what is needed to ensure that women are given the information about the consequences of hysterectomy that is required for informed consent.
State Representative Bruce Borders (IN) is a fearless fighter for Hysterectomy Video Informed Consent. Rep. Borders protested that testimony was going to be heard about puppy mills, but they threw out a bill about the most important human rights issue to ever come before them. He challenged fellow legislators that they cared more about pets than their wives, mothers, sisters, and daughters. The hearing was reinstated.
Dr. Mitchell Levine, Harvard Clinical Instructor in gynecology, will provide the information every woman needs to know about diagnostic studies to evaluate symptoms, alternatives in treatment, and coping with the consequences of hysterectomy. Robert E. Myers, a senior trial attorney, will talk about medical malpractice issues. Sybil Shainwald, prominent women's health rights lawyer will talk about the medicalization of women, and a panel of women who have undergone hysterectomy will share information about the impact of the surgery on their lives. Panel moderator, HERS president, Nora W. Coffey, will discuss the functional and anatomic changes responsible for the loss of sexuality, the role of the uterus and ovaries in maintaining normal endocrine function and living with hysterectomy-caused physical, family, professional and social problems.
One out of two women undergo hysterectomy by the age of 70, and one out of three by age 60. Everyone knows a woman whose female organs have been removed, but most women are silent about the effects of the surgery. They are often embarrassed or ashamed to talk about loss of sexual feeling and and other hidden problems. As Tawanda Queen said in her testimony before the Health Committee in Indiana about life after hysterectomy, "I reduced my life down to the bare minimum in an attempt to continue working…what I realized after my experience with informed consent for hysterectomy is that I had no business making any decisions concerning fibroids without having knowledge of my anatomy or an understanding of fibroids."
Register online or contact the HERS Foundation at 610/667-7757 to register by phone.
http://www.hersfoundation.org/conference.html.
See Also:
[Via Legal / Law]