Decades-old concept continues to protect institution of marriage, says Raleigh and Cary, NC attorney Charles R. Ullman.
Raleigh, NC (PRWEB) April 23, 2010 -- A jury's multi-million-dollar award in an alienation of affection lawsuit last month reaffirms the validity of a law that some say is outdated, says Raleigh and Cary family law attorney Charles R. Ullman.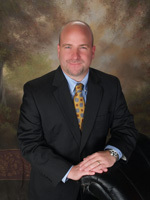 Raleigh / Cary family lawyer Charles R. Ullman
"In an age when 'the sanctity of marriage' is a political phrase, alienation of affection laws continue to protect the value of marriage," said Ullman, whose law firm,
Charles R. Ullman & Associates
, concentrates in family law cases, including divorces and separations. "These cases tell those who would seek to damage another's marriage that this is simply unacceptable."
A North Carolina jury awarded a 60-year-old woman $9 million after it agreed that another woman had intentionally broken up her 33-year marriage, the Greensboro, NC News-Record reported on
March 18
. Cynthia Shackelford said the other woman deliberately sought to seduce her husband beginning in 2004, and she used credit card and cell phone bills to substantiate her claim of an affair.
North Carolina is one of a handful of states that recognize alienation of affection claims. The law, which today applies to men and women, evolved from the common law concept that wives are the property of their husbands.
"The roots of the concept may be antiquated, but its application is sound – it is wrong to break up a marriage," Ullman said. "Without alienation of affection laws, there's no punishment for what amounts to wrongfully interfering with a vital part of another person's life. When juries come back and give these awards, it demonstrates that the American public believes this is wrong and that those who have been wronged deserve compensation."
Ullman cautioned those who may have been similarly harmed that there is a three-year statute of limitations for alienation of affection claims in North Carolina. In other words, the innocent spouse must file his or her claim for alienation of affection within three years of the wrongful act or acts that caused the alienation.
About Charles R. Ullman & Associates
The law firm of Charles R. Ullman & Associates, located on 109 S. Bloodworth St. in Raleigh, NC, concentrates on family law, including alienation of affection and criminal conversation, child custody, child support, visitation, alimony, post-separation support and equitable distribution. Ullman is also a trained collaborative law attorney. For more information, contact the firm at (919) 829-1006 or online at http://www.divorcelawnc.com/index.html.
See Also:
[Via Legal / Law]
buy marlboro cigarettes | tadacip 20mg | kamagra oral jelly uk