The Resource for corporate finance, accounting, and treasury professionals is launching a compelling interview series that will offer direct insights to success from world renowned financial executives.
San Jose, CA (PRWEB) April 23, 2010 -- Proformative, The Resource for corporate finance, accounting, and treasury is introducing the "Inside the Executive Suite" series to offer insights into the success of renowned senior executives with the goal of helping finance, treasury, and accounting professionals understand what it takes to get the keys to the Executive Suite - and not have the locks changed on them.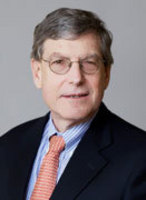 Ken Golman, CFO Fortinet
The first installment of the series features Ken Goldman. Ken will share his keys to professional success including how he got to be a CFO and how he has found repeated success in his career. Ken is currently the CFO at Fortinet, (RTNT), where he recently completed the company's IPO, the third of his career. Prior he served as SVP and CFO of Siebel Systems from August 2000 until the close of Oracle Corporation's acquisition in January 2006. Earlier, he held CFO positions at Excite@Home, Sybase, Inc., Cypress Semiconductor and VLSI Technology. His experience includes board director, audit committee chairman, and financial advisory roles at several leading public and private technology companies. Ken earned his bachelor's degree in electrical engineering from Cornell University and his master's degree in business administration from Harvard Business School. He is a member and the former president of The Financial Executive Institute, Santa Clara chapter, and was formerly a member of the Financial Accounting Standards Board Advisory Council (FASAC) from 2000 to 2004.
Ken will be interviewed by Cliff Scheffel, Managing Partner of KarrScheffel, LLC, a boutique retained search firm focused on the Finance Professional. Cliff is a CPA by background and over the past 25 years has had the opportunity to meet and interview many high profile CFOs and Finance industry leaders. Prior to KarrScheffel, he managed a search practice at PwC on the west coast. In this interview series, Cliff will attempt to bring to the surface pivotal career decisions, good breaks realized, and challenges overcome along the path to success in acquiring the 'keys to the executive suite".
"Professionals come to Proformative to learn and get work done. We could not ask for a better teacher than Ken Goldman," said John Kogan, Chief Executive Officer of Proformative. "Nor could we ask for a better interviewer than Cliff Scheffel, who is a CPA and has a long career in accounting, and at the highest levels of recruiting for finance and related executives. We are further honored to have a number of top global firms supporting our efforts in the event's sponsors: PricewaterhouseCoopers (PwC), Netsuite, DLA Piper and Sungard. We believe the Inside the Executive Suite series, which will feature accomplished professionals from across the realms of corporate finance, accounting and treasury , will be highly instructive and valuable to all who listen."
About Proformative
Founded in 2009 in Silicon Valley, California, Proformative (www.proformative.com) is a resource and community dedicated exclusively to serving the needs of corporate finance, accounting, treasury and related professionals. Proformative's members find free resources and a community of their peers that enable them to learn and get work done. Proformative is community-driven and delivers a productive, 'noise-free' environment for its members.
About the Event Sponsors
DLA Piper: DLA Piper is one of the largest legal service providers in the world with an international legal practice capable of taking care of the most important legal needs of clients wherever they do business. DLA serves each client by delivering the right service for their particular matter, whether requiring seamless coordination across multiple jurisdictions or delivery in a single location.
NetSuite: NetSuite Inc. is the leading provider of cloud computing business management software suites for growing and mid-size businesses. Thousands of customers globally use NetSuite's online products and professional services to manage all key business operations—including customer relationship management (CRM), order fulfillment, inventory, accounting/ERP and finance, product assembly, ecommerce, website management and employee productivity—in a single web-based system.
PricewaterhouseCoopers: PricewaterhouseCoopers provides industry-focused assurance, tax and advisory services to build public trust and enhance value for its clients and their stakeholders. More than 163,000 people in 151 countries across our network share their thinking, experience and solutions to develop fresh perspectives and practical advice. "PricewaterhouseCoopers" refers to PricewaterhouseCoopers LLP or, as the context requires, the PricewaterhouseCoopers global network or other member firms of the network, each of which is a separate and independent legal entity.
SunGard: SunGard Availability Services provides disaster recovery services, managed IT services, information availability consulting services and business continuity management software to more than 10,000 customers in North America and Europe. With five million square feet of datacenter and operations space SunGard assists IT organizations across virtually all industry and government sectors to prepare for and recover from emergencies by helping them minimize their computer downtime and optimize their uptime.

Media | Blogger | Analysts Resources
Fact Sheet
Company Backgrounder
The Story Behind Proformative
Corporate Finance & Accounting Employment Trends
Proformative in the News
Proformative on Twitter
Media Contact:
Press (at) proformative (dot) com
###

See Also:
[Via Legal / Law]
buy marlboro cigarettes | tadacip cipla | kamagra oral jelly uk