Complimentary conference features panel experts who will tackle the tough issues facing today's trucking and logistics companies and provide practical solutions to help them survive, prosper and find opportunities in 2010; Conference to be held May 25, 2010 at the Ritz Carlton, Phoenix.
Phoenix, AZ (PRWEB) March 22, 2010 -- Renowned transportation analyst, Andy Ahern of Ahern & Associates Ltd, in conjunction with Benesch, Attorneys at Law is conducting a conference on May 25, 2010 in Phoenix, Arizona.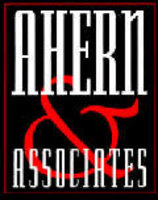 Trucking & Logistics Consultants
Topics slated for discussion include the following:
 

Independent contractors under siege
How to create more market value for a trucking and logistics company and what opportunities lie out there for acquirers
How to fix a company that is currently not making any money
Fixing a trucking or logistics company that is broken; and if not possible, surviving a Ch. 11
Transportation mergers and acquisitions
Preparing a company for sale
Company valuation and bringing your company to market
Proper representation of your trucking or logistics company
Planning a proper exit strategy
Perhaps the most controversial of the topics to be discussed is the IRS' plan to audit some 6,000 independent trucking contractors and possibly convert them to employee status in order to generate additional tax revenue. Already successful in gaining permission to do so according to a recent ruling in the State of Arkansas which was upheld by their Supreme Court, this impending regulation may prove to be detrimental to the industry and could provide the impetus for an unprecedented number of Chapter 11 filings in 2010.
Additionally, Benesch and Ahern will be discussing their upcoming forecast for freight demand for the balance of 2010 and 2011. There will be many renowned speakers from private equity firms, publicly traded trucking and logistics companies, past presidents of public trucking companies, as well as Benesch and Ahern's own experts.
Andy Ahern, CEO of Ahern & Associates as well as Jim Hill, Executive Chairman of Benesch comments on the upcoming seminar: "We would invite owners and management of transportation and logistics companies who want to maximize their sales value, and understand the capital markets in transportation today or those who do not wish to become a statistic of today's economy and increasing government regulations to take a hard look at their company and determine if the path they are on will lead them to prosperity or demise--bottom line, if you fit the bill, then you need to attend."
Those who wish to RSVP for this landmark event are urged to contact:
Claudia Balderas                  
Manager/Executive Assistant               
Ahern & Associates, Ltd.               
(602) 242-1030                  
Email: Claudia(at)ahern-ltd(dot)com
Megan Thomas
Client Services Manager
Benesch, Friedlander
(216) 363-4639
Email: Mthomas(at)beneschlaw(dot)com
About Benesh:
Benesch's Transportation and Logistics Group was specifically created to address the needs of users and providers of logistics services. Benesch lawyers are uniquely qualified to represent companies nationally and internationally that are either sponsored or owned by private equity firms. Attorneys leading these efforts are James M. Hill, Executive Chairman of Benesch (jhill@beneschlaw.com or 216.363.4444), Eric L. Zalud, Partner and Chair of the firm's Transportation & Logistics and Litigation Practice Groups (ezalud@beneschlaw.comor 216.363.4178) and Marc S. Blubaugh, Partner in Benesch's Transportation & Logistics and Litigation Practice Groups (mblubaugh@beneschlaw.com or 614.223.9382). For more information please call Megan Thomas at 216-363-4639 or visit http://www.BeneschLaw.com
About Ahern & Associates, Ltd.:
Ahern and Associates is North America's leading trucking and transportation management consulting firm. The skilled consultants at Ahern and Associates specialize in mergers and acquisitions of trucking and logistics companies as well as the restructuring and evaluation of existing carriers that seek to increase operating efficiency and improve profitability. Since 1987, Ahern and Associates has aided hundreds of buyers in the acquisition of trucking and logistics companies throughout the U.S. and Canada as well as assisting many transportation and logistics companies in reducing their overall operating costs and increasing their profitability. For more information, please call 602-242-1030 or visit http://www.Ahern-Ltd.com.
Business contact at Ahern & Associates:         
Andy Ahern                     
602-242-1030   
                  
Business contact at Benesch, Friedlander:
James M. Hill
216-363-4500
Media contact:
Jason W. Jantzen
Red Spot Marketing
602-282-0202
See Also:
[Via Legal / Law]
medications for anxiety | buy kamagra uk | cialis super active+