Curbstoning is the repeated, unlicensed "flipping" of used cars for profit. It's a nationwide scam that hurts consumers, cities, and local businesses. Automotive remarketing industry leader AutoTec is at the forefront of a major effort to halt this automotive fraud.
Birmingham, AL (PRWEB) March 22, 2010 -- AutoTec, the company behind AuctionACCESS, has launched a major campaign to stop curbstoning, the unlicensed buying and selling of used cars for profit.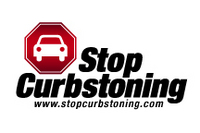 Curbstoning is the repeated, unlicensed flipping of used cars for profit.
"AuctionACCESS already helps stop curbstoners by keeping unlicensed dealers out of the auctions," says Chuck Redden, president of AutoTec. "The 'Stop Curbstoning' initiative is a natural spin-off from that."
"For over ten years, we've been helping licensed dealers do business in the wholesale marketplace efficiently and securely," Redden continues. "And for all that time, we've been hearing concerns about the effect curbstoners have on a retail level. We listened, and felt it was time to put forth a unified, coordinated call to action."
It's not just licensed dealers who suffer because of curbstoners. Consumers who buy from curbstoners may find themselves with unsafe, cobbled-together vehicles that can't be registered or insured like normal vehicles. In addition, such vehicles are typically ineligible for repairs under manufacturer recalls.
"That makes sense, when you think about it," Redden says. "After all, that particular used car wasn't built by the manufacturer. It was put together by some salvage guy, using parts from two or three wrecked vehicles, duct tape, and chewing gum."
"Of course," Redden continues, "by the time the buyer finds out that their just-bought used car has serious problems, the seller is long gone - and so is the money."
Redden points out that municipalities also lose out when curbstoners succeed. "Since curbstoners are unlicensed, they're basically untraceable," Redden says. "It's all cash transactions, under the table, and it adds up to a lot of lost tax revenue for cities."
"This isn't about the guy selling his old car. It's about a multi-million dollar business based on fraud. Curbstoners pose as private parties. But they're not," Redden says. "Stop Curbstoning is a nationwide campaign to alert consumers about this fraudulent and potentially dangerous practice."
For more information, including things you can do to protect yourself when buying a used car from a private party, visit www.stopcurbstoning.com.
About Stop Curbstoning
Stop Curbstoning is a cause supported by a group of concerned corporations and organizations within the automotive industry. Its mission is to educate used car buyers, unite car dealers, and motivate municipalities to take action against this growing problem.
Stop Curbstoning was founded by AutoTec, LLC, a privately held company based in Birmingham, AL. AutoTec's flagship product, AuctionACCESS, is the automotive remarketing industry standard for managing dealer access to wholesale auto auctions.
About AutoTec
AuctionACCESS® was developed more than ten years ago by AutoTec, LLC, a privately held company based in Birmingham, Ala. AutoTec provides e-business solutions to the automotive remarketing industry.
###

See Also:
[Via Legal / Law]