Attorney Joseph W. Belluck of Belluck & Fox in New York, NY welcomes rare good news in efforts to cure asbestos-related cancer known as mesothelioma.
New York, NY (PRWEB) March 19, 2010 -- A law firm that advocates for victims of the asbestos-related disease mesothelioma has welcomed a research breakthrough that offers new hope against the fatal illness.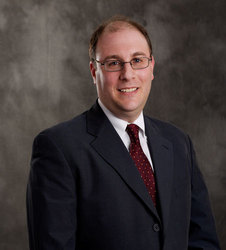 NY lawyer Joseph W. Belluck
Attorneys at Belluck & Fox of New York have applauded news that an investigational vaccine used by researchers in the Netherlands is apparently safe and may be able to use material from mesothelioma tumors to provoke the immune system into generating antibodies to fight the mesothelioma cell. The findings could lead to a vaccine that would protect people at risk from getting mesothelioma, a deadly disease associated with exposure to asbestos fibers.
"This development is great news for those battling mesothelioma," said Joseph W. Belluck, a partner in Belluck & Fox, LLP, "In the course of our work we have seen the toll of this disease and share the desire of its victims and their families to see it defeated."
One of the researchers, Dr. Joachim Aerts, a pulmonary physician at Erasmus Medical Center, was quoted by Business Week as saying, "We hope that by further development of our method it will be possible to increase survival in patients with mesothelioma and eventually vaccinate persons who have been in contact with asbestos to prevent them from getting asbestos-related diseases."
Mesothelioma is a cancer of the mesothelial cells, caused by breathing in asbestos fibers that become lodged in the thin membrane that lines and encases the lungs. For several decades, asbestos-containing materials were used in a wide variety of products.
Asbestos is now widely banned, but the incidence of mesothelioma has continued to increase because of past exposure to asbestos in various industries, including construction, manufacturing and shipbuilding. One-third of those who currently die from mesothelioma were exposed to asbestos on U.S Navy ships and shipyards, according to the Mesothelioma Applied Research Foundation.
Reported cases of mesothelioma are expected to increase through 2020 because of the long latency period associated with the cancer. It can take anywhere from 10 to 50 years after exposure before the onset of the disease.
There are approximately 2,500 new cases of mesothelioma diagnosed each year in the United States. Earlier this month, Merlin Olsen, the Pro Football Hall of Fame player, died of the disease at 69.
About Belluck & Fox
Belluck & Fox, LLP is a nationally recognized law firm that represents individuals with asbestos and mesothelioma claims, as well as victims of crime, medical malpractice, motorcycle crashes, lead paint and other serious injuries. The firm provides personalized and professional representation and has won nearly $225 million in compensation for clients and their families.
Partner Jordan Fox is a well-known asbestos and mesothelioma attorney who has been named to the Best Lawyers in America, New York Magazine's "Best Lawyers in the New York Area" and to Super Lawyers. On two separate occasions his verdicts were featured as the National Law Journal's Largest Verdict of the Year.
Partner Joseph W. Belluck is AV-rated by Martindale-Hubbell and is listed in New York Magazine's "Best Lawyers in the New York Area" and in Super Lawyers. Mr. Belluck has won numerous cases involving injuries from asbestos, defective medical products, tobacco and lead paint, including a recent asbestos case that settled for more than $12 million.
For more information, contact the firm at 877-695-2909 or through the firm's mesothelioma Web site, MesotheliomaHelp.Net.
See Also:
[Via Legal / Law]
online pharmacy without a prescription | buy kamagra online | cialis super active plus