New York City Attorney's review of design patent, trademark, copyright, and licensing contracts draws students wary of current market.
New York, NY (PRWEB) February 27, 2010 -- The Law Office of David H. Faux recently gave a lecture entitled "IP Lookbook: A Primer on Protection for Designers" at New York City's pre-eminent Parsons the New School for Design. There have been discussions of developing the lecture into a short series. This speech framed the benefits, procedures, and common critiques of the design patent, trademark, copyright, and standard contractual licensing schemes available to fashion designers.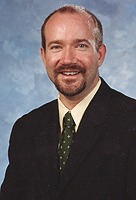 Fashion Attorney, David H. Faux
"The intellectual property laws of the United States attempt to balance freedom of speech and a free market on the one hand against encouraging an artist's innovation and enabling society to have professionals in artistic fields on the other hand," explained Dave Faux, principal of the law office located in the Garment District of New York City. "So far, though, the United States has allowed the creative work of fashion designers to slip through the cracks between creative freedom and incentives for that same creativity."
The lecture addressed
copyright
,
trademark
, and design patent in a manner accessible to the undergraduate designer. It also reviewed some of the essential elements of a contract that will help the young fashion designer protect his or her work.
Due to the positive response from students and the college administration alike, David Faux hopes to make the lecture a regular feature at colleges and schools around New York City. "Students come to New York City to study the art of fashion design," he said. "Once they get their degrees, they often have little to no knowledge about how to make a licensing agreement and how to protect themselves through copyright and trademark. It is very difficult for a designer to survive without some basic knowledge in these areas."
See Also:
[Via Legal / Law]
generic medications | buy kamagra cheap | cialis super active+ 20mg pills