Proposals are Slated for Policy Votes at February Meeting in Orlando
Chicago (Vocus/PRWEB ) January 6, 2010 -- The American Bar Association will address legal policy issues ranging from child welfare to worker compensation benefits, from structural reforms in courts hearing immigration cases to criminal justice reforms, from equal pay for equal work to responses to violence against women, and much more when its House of Delegates convenes Feb. 8-9 during the ABA Midyear Meeting in Orlando, Fla.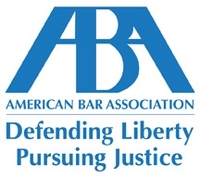 Nearly 40 proposals are listed for the House meeting. A sampling of the proposals is below, and the full list is posted here.
Proposals would:
 

Support a series of measures to reform legal proceedings to remove immigrants, including creating a new Article I court; improving the professionalism, independence and accountability of immigration judges; restoring review of immigration decisions to the federal judiciary; improving legal representation and information provided immigrants facing removal; and policy and procedural improvements to enhance due process and fairness in decisions to initiate, try and review immigration enforcement actions (114A, B, C, D, E, F).
Address criminal law issues involving juveniles -- to limit the collateral consequences of juvenile arrests, adjudications and convictions (102A) and urge simplifying Miranda warning language for use with juvenile arrestees (102B).
Support criminal justice reforms in nonjuvenile cases -- urge review and amendment of misdemeanor provisions to allow civil fines or nonmonetary civil remedies instead of such criminal penalties as fines and incarceration (102C), require pretrial conferences to work out disclosure issues in criminal cases (102D) and urge initiatives to facilitate contact and communication between parents in correctional custody and their children in the free community in appropriate cases (102E).
Support legislation to allow Legal Service Corporation grantees to assist criminal defendants and prisoners with family law and constitutional rights issues (102F).
Call on the president and the attorney general of the United States to ensure politics is not a factor in employment and prosecution decisions in the Department of Justice (102G).
Urge Congress to expand funding to cover actual national need under the John R. Justice Prosecutors and Defenders Incentive Act of 2008, a student loan repayment program for prosecutors and public defenders (102J).
Support amendments to federal student loan debt forgiveness legislation to include, with respect to married couples, income and debt for both spouses in calculating payment caps; to include military counsel among public service positions eligible for loan forgiveness, and to exclude from gross income discharges of student loans under forgiveness programs, among other proposals (113).
Adopt, and urge states and territories to adopt, a Model Act Governing Standards for the Care and Disposition of Disaster Animals, a response to the plight of pets whose owners were forced to abandon them during the Hurricane Katrina disaster (103A).
Support U.S. efforts to ensure that foreign nationals arrested in the United States are advised of their right to consult representatives of their consulate, in keeping with the Vienna Convention on Consular Relations (104).
Support development of systematic approaches to meet the special needs of veterans involved in civil or criminal court proceedings through diversionary programs to connect them with housing, treatment and other services (105A).
Urge Congress to legislate more effective remedies, procedures and protections for victims of pay discrimination, including discrimination based on gender (107).
Urge Congress to reauthorize and fully fund the Violence Against Women Act (115).
Support reforms to child welfare financing laws to eliminate financial incentives to place children in foster care (110).
Urge the Secretary of the U.S. Department of Health and Human Services to undertake measures to ensure the least possible disclosure of patients' personally identifiable information contained in electronic health records, except as required by law (116).
These proposals will not constitute ABA policy unless adopted by the House. They are advocated by state and local bar associations, specialty legal groups within the ABA or affiliated with the association, and individual members, and reflect the broad range of issues confronting society. Other measures may be filed for House consideration as late as Feb. 7, while some on the agenda could be withdrawn or revised leading up to or during the House sessions.
Online registration for news reporters wishing to cover the House of Delegates or any other function at the Midyear Meeting is easier than ever. Credential guidelines are at www.abanews.org/credentials.html.
Accredited reporters are welcome to attend and cover all sessions for free. A press room for working journalists will be at the Walt Disney World Dolphin hotel, Atlantic Hall C, 1st level, starting at 8 a.m. Thursday, Feb. 4, and will remain open for on-site media registration daily from 8 a.m. to 6 p.m. The press room will close one hour after the adjournment of the House. For more information, call 312/988-6171. From Feb. 4 – 8 call the Midyear Meeting press room at 407/939-2914.
With nearly 400,000 members, the American Bar Association is the largest voluntary professional membership organization in the world. As the national voice of the legal profession, the ABA works to improve the administration of justice, promotes programs that assist lawyers and judges in their work, accredits law schools, provides continuing legal education, and works to build public understanding around the world of the importance of the rule of law.
This distribution list is a service to the news media from the American Bar Association Division for Media Relations and Communication Services. Your e-mail address will only be used within the ABA and its entities. We do not sell or rent e-mail addresses to anyone outside the ABA. To change your e-mail listing or be removed from our distribution lists, please contact the Media Relations Department at 312/988-6171 or abanews(at)abanet(dot)org.
To review our privacy statement, click here.
See Also:
[Via Legal / Law]