Attorney Joseph W. Belluck of Belluck & Fox LLP says overhaul of NYC asbestos abatement program marks progress, but more safeguards needed
New York, NY (PRWEB) January 6, 2010 -- New York City needs to continue reducing the risk of exposure to cancer-causing asbestos until it is non-existent, a New York attorney said.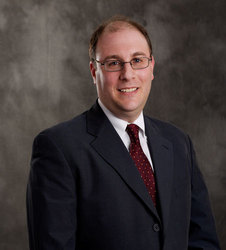 Joseph W. Belluck
Attorney
Joseph W. Belluck
, a partner in
Belluck & Fox LLP
, a New York law firm that focuses on representing victims of
asbestos-related disease
, praised a package of legislation passed by the New York City Council that overhauls the city's asbestos abatement procedures. Belluck said the new laws represent an improvement in construction safety standards.
"The City should continue to adopt measures similar to this until there is zero asbestos exposure to firefighters, construction workers and residents of New York," Belluck said.
The legislation, signed into law last month by New York Mayor Michael Bloomberg, established a permit program for asbestos abatement activities, enhanced asbestos cleanup safeguards, prohibited smoking in any part of a building where asbestos abatement is occurring and barred simultaneous asbestos abatement and demolition activities in the same building.
All asbestos fibers must be carefully contained and removed before a building is demolished because asbestos dust, if stirred up, can be inhaled and cause serious respiratory disease including mesothelioma, a cancer of the lining of lungs or abdomen.
The package of legislative measures stemmed from a review panel's recommendations after a fire at the former Deutsche Bank tower in August 2007 left two New York City firefighters dead. Workers were removing asbestos from the building and demolishing it floor by floor when the fire occurred. A construction worker's cigarette ignited the blaze. The simultaneous abatement and demolition activities in the building hampered firefighters' efforts to fight the blaze.
Asbestos use is no longer prevalent, but houses and buildings in New York and throughout the U.S. still have large amounts of asbestos materials and insulation that will eventually have to be removed. Health officials estimate that 1.3 million construction and general industry workers are exposed to asbestos and one of the most common ways is during asbestos removal activities if the dangerous substance is not handled properly.
About Belluck & Fox, LLP
Belluck & Fox LLP is a nationally recognized law firm that represents individuals with asbestos and mesothelioma claims, as well as victims of crime, medical malpractice, motorcycle crashes, lead paint and other serious injuries. The firm has won more than $200 million in compensation for its clients and their families.
Partner Jordan Fox is a well-known asbestos and mesothelioma attorney who has been named to the Best Lawyers in America, New York Magazine's "the Best Lawyers in the New York Area" and to Super Lawyers. On two separate occasions his verdicts were featured as the National Law Journal's Largest Verdict of the Year.
Partner Joseph W. Belluck is AV-rated by Martindale-Hubbell and is listed in New York Magazine's "The Best Lawyers in the New York Area" and in Super Lawyers. Mr. Belluck has won numerous cases involving injuries from asbestos, defective medical products, tobacco and lead paint, including an asbestos case that settled for more than $12 million.
For more information, contact the firm at 877-695-2909 or through the online contact form.
See Also:
[Via Legal / Law]