Conasys named with top 25 Private companies expected to have significant growth
Vancouver, BC (PRWEB) January 29, 2010 -- Conasys Inc., a provider of information management services to the construction industry, announced that it was named to Rocket Builders 2010 Ready to Rocket list which identifies Conasys as one of the top twenty-five (25) private BC companies positioned to capitalize on growth in the technology sector.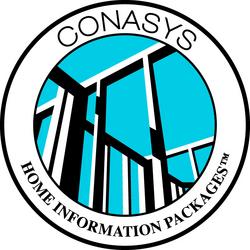 "Each year when we choose the Ready to Rocket companies, we are looking for those companies that have best matched technical innovation with market opportunity. Conasys is an excellent example of the right technology for the right customers at the right time," said Reg Nordman, Managing Partner, Rocket Builders.
Conasys' on-line Home Information Packages replace the traditional printed Home Owner Manuals that builders supply with a home specific and customized web based version. The company collects and stores all maintenance, operating and warranty documentation for every product used in the construction of a home including contact information for all manufacturers, supplier, and installers. The company provides a unique Home ID with an on-line portal for each homeowner and project portal for builders. This allows for instant access to all the information on a customized web site specific to each home. The system will even send proactive reminders, via email, to home owners about maintenance, what is required and when to do it.
"Despite working in the hard hit construction industry the team at Conasys has still achieved significant revenue growth this past year," says James Christensen, CEO of Conasys. "As this sector recovers we are seeing our clients and prospects looking for innovation and competitive advantage. We feel we do have the right technology at the right time so this Ready to Rocket recognition matches our vision and is confirmation that we are headed in the right direction."
About Conasys
CONASYS Consumer Assurance Systems Inc. is an information management company which provides web based tools that assist companies and consumers with warranty and after sales service. The company has over 300 builder clients across Canada and has 20,000 new homes coming on-line. It is a private company based in Vancouver, British Columbia, Canada.
About Ready to Rocket
Ready to Rocket is a unique business recognition list that profiles technology companies with the greatest potential for revenue growth. Each year, based on analysis of trends that will drive growth in the information technology sector, Rocket Builders identifies twenty-five (25) private companies that are best positioned to capitalize on the trends for growth. This selection methodology has been an accurate predictor of growth with "Ready to Rocket" companies exceeding the industry growth rate. Also, many of these companies raise investment capital and each year many of the profiled "Ready to Rocket' companies are acquired.
Conasys Inc. – Home Information Packages Contact:
James Christensen, CEO
Phone: 604 988 0690
Toll Free: 1 877 744 7547
Email:   j(dot)christensen(at)conasysinc(dot)com
www.homeinformationpackages.com
See Also:
[Via Legal / Law]