C4L is pleased to announce the imminent launching of their new colocation facility in Bournemouth, Dorset. The new data centre is being built to a premium N+1 specification, and will house up to 300 racks when all phases have been completed.
(PRWEB) January 29, 2010 -- Leading UK colocation provider C4L is pleased to announce the imminent launching of their Bournemouth data centre. When fully completed, the data centre will be the largest business colocation data centre available in the South West providing up to 300 racks/10,000 sq ft. The Bournemouth data centre is being built to Tier 2+ specifications.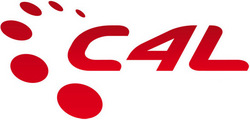 C4L will shortly be launching the Bournemouth data centre
The facility will have dual feeds and its own HV supply and substation enabling it to sustain high powered racks. Backup Generators will take the full load of the building should a mains power failure occur and Riello high energy efficiency UPS systems provide N+1 uninterruptible power. N+1 cooling will be provided by Airedale CRAC systems and the facility will have VESDA systems, providing full smoke, fire detection and fire suppression systems.
The data centre has the latest advanced triple level security features including biometric entry systems with a man trap restricting access to the colocation area, alongside swipe cards requiring pin code authorization. The data centre also has 24/7 digital CCTV monitoring and recording. A full range of rack spaces are available, including quarter, half and full racks up to dual 32 Amps as standard, as well as individual colocation suites which can have additional biometric and security scanners for further security.
Matt Hawkins, Managing Director of C4L commented, "We're extremely excited about building the South West's largest business colocation facility. It will provide high-specification colocation services with great connectivity options, but without the high London pricing. The site is ideal for local businesses and as a Disaster Recovery to facility to London. In the later stages, we will be connecting the data centre direct to USA facing circuits, providing additional diversity from London."
The site is being diversely connected to C4L's national data centre network, which will connect it directly to over 30 data centres including C4L Slough, BlueSquare Maidenhead, BlueSquare Milton Keynes, Telehouse Metro, Telehouse North, Telehouse East, City Lifeline, InterXion, Telecity Meridian Gate, Harbour Exchange 2, Telecity Harbour Exchange 6 & 7, Telecity Harbour Exchange 8 & 9, Greenwich, IP House, Park Royal, Node 4 Derby, Node 4 Wakefield, Byfleet, Open Hosting Manchester, UK Grid Manchester, IFL Manchester, Iomart, Level 3 Goswell Road, Global Switch 1, Global Switch 2, Telecity Kilburn House, Telecity Williams House, Telecity Bonnington House, EasyNet, TATA Stratford, Telecity 2 Amsterdam.
C4L is now in its 10th trading year and with a track rack of 100% growth every year its client base includes Government, FTSE 250, financial institutions and many of the UK's network carriers. The business is commitment to customer satisfaction and quality of service and includes certifications such as ISO9001 & 27001. Deloitte named C4L as the 12th fastest growing technology company in the UK in their Deloitte Fast50 list, and the 39th fastest growing technology company in the EMEA, in their Deloitte Fast500 list.
For more information on C4L's services, or colocation information for the Bournemouth data centre call +44 (0)8000 470 481, or visit www.C4L.co.uk.
See Also:
[Via Legal / Law]