Government Accountability Office Report on Issues Related To Law School Cost and Access
Chicago, IL (Vocus/PRWEB ) October 28, 2009 -- According to this week's report from the Government Accountability Office, tuition and fees at law schools, and the debt load taken on by students, compare favorably with the costs of attending medical school, dental school and veterinary school, and the debt loads of students in schools preparing for those professions.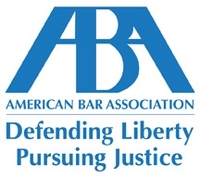 The agency also concludes that differences in academic preparation are the primary barrier to attaining a more diverse legal profession.
"Recognizing those facts, the American Bar Association remains committed to addressing law student debt, to broadening the pipeline and assisting diverse law graduates with success to create a more diverse and inclusive legal profession."
"The ABA is committed to ensuring that the cost of attending law school does not become an increasingly insurmountable barrier for many individuals. We are mindful of the importance of making legal education as accessible to as broad and diverse a community of students as possible. In that respect, the ABA urges Congress and the Administration to lift the cap on federal loans to finance law and other professional schools so that all students with talent and desire can attend law school—not only those of economic means."
"Particularly in recent decades, the ABA and law schools approved by the ABA have sought to reach out to more diverse populations from all segments of society, in the firm belief that our profession is enriched, and our ability to serve the public is enhanced, by participation of people with a variety of life experiences. We are committed to work to ensure that our profession reflects our community and therefore ensure the public's continued respect and confidence in our legal system."
"We are pleased that the GAO reports that the deans it surveyed do not attribute to the ABA standards or accreditation process any problems they may be having in further diversifying their student bodies. We also note, although GAO did not focus on this fact, that there has been a substantial increase in diversity among law school leadership, faculty and staff. The ABA believes this is important to ensure diverse students a welcoming law school environment, where they find mentors and role models. We will continue to monitor our standards and to identify and address any disproportionate impact on segments of society."
"But the GAO rightly recognizes that American Bar Association Standards for Approval of Law Schools play only a limited role in increasing cost and are not barriers to diversity."
"Much more significant in terms of cost, according to GAO, have been the move toward a more hands on, resource intensive approach to legal education, and the competition among law schools for higher slots in published rankings that purport to distinguish between the 200 ABA approved law schools across the nation."
"GAO correctly identifies differences in educational attainment among some minority groups as reducing their representation in the law school applicant pool. We must commit as a nation to making sure that academic resources are available to enable each student to achieve his or her full potential. The ABA as an institution and its accreditation project reaffirm our commitment to concrete action to enhance diversity in the nation's law schools and ultimately in the legal profession."
"It may also be time to reexamine the impact of law school rankings. The GAO Report identifies the negative effects and unintended consequences of ranking systems. It can be tempting to view all law schools on a single scale, but that ignores that law schools have identified differing missions, serve different needs and offer different values, all while meeting basic legal educational needs."
"The ABA provides extensive detailed consumer information about law schools to assist students in making informed choices. This appears in the ABA LSAC Official Guide to ABA-Approved Law Schools, published annually and widely available in consumer bookstores and online from the ABA. We will continue to review the information we provide to identify new ways to make it more helpful."
Media Contact: Nancy Cowger Slonim, 312-988-6132, slonimn (at) staff (dot) abanet (dot) org, or Tina Lanier, 202-662-1792, tlanier (at) staff (dot) abanet (dot) org
With nearly 400,000 members, the American Bar Association is the largest voluntary professional membership organization in the world. As the national voice of the legal profession, the ABA works to improve the administration of justice, promotes programs that assist lawyers and judges in their work, accredits law schools, provides continuing legal education, and works to build public understanding around the world of the importance of the rule of law.
###

See Also:
[Via Legal / Law]