This Appraisal Management Company Makes a Positive Impact For Lenders. Your bottom line maximized with an AMC! With the current and future regulation changes, get started in the right direction with an AMC. Efficiency, outsourcing, streamlining and profits are top priority for every business - even more important for Banks today!
Eau Claire, WI (PRWEB) June 29, 2010 -- In today's real estate market, anything that increases efficiency and lowers costs would seem to be a good concept. AMC's (Appraisal Management Companies) are capable of doing just that and more for lenders, attorneys and property owners. This is one instance where outsourcing seems to be a good idea and streamlining for lenders services makes sense for everyone in the loop. There is a company owned and operated in Wisconsin called NAC Solutions LLC which has a fresh unique twist to helping America. They have created solutions for lenders, homeowners and appraisers that will have a positive impact in the future. Starting from scratch four years ago into what they have become is revolutionary. They are also part of the huge movement for companies to outsource the appraisal management portion and other lender services to help cut costs and increase bottom lines which is good news for the economy.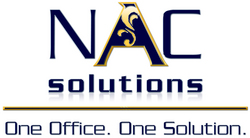 Mortgage lenders and brokers typically have high overhead operations and anything they can do to pare some of this down will obviously add to their bottom lines. Some companies have their own staff of appraisal officers and handle these tasks in-house but this has been shown to be a more expensive option than outsourcing to a company specifically oriented to doing real estate appraisals. It's also a proven method of curtailing collusion and appraisal fraud which has been a factor in the real estate mortgage business. This method meets all current and future third party regulations.
Separation of the businesses of lending and appraising removes the opportunity and the temptation for the unscrupulous to fool with the numbers. It meets current and future third party regulations keeping the appraisal management process unbiased and ethical. It also encourages competition among appraisers and absolutely holds down the steadily rising mortgage fees charged to consumers. It's definitely a win/win situation for all except those appraisers who have gotten comfortable with the way the job has always been done in the past. NAC is an appraiser advocate and created a process to do everything possible to make it work for the better. "Our company is driven to protect and reduce liability for our partner appraisers", stated from the CEO & Founder Lynette Ketcham.
Appraisal Management Companies (AMC's) are business-to-business concerns and, since not catering to the general public, are not well known by most people. They are, however, becoming more and more popular among lending institutions for several reasons. Here are a few of the chief factors:
As previously mentioned, outsourcing appraisals helps in reducing fraud between appraisers and the lender's salespeople. The regulators like this kind of set-up because it's so much more transparent. It also saves everyone money because it reduces losses. Lenders who have high overhead are typically less efficient at appraisals than companies who specialize in this area. Lenders are experts in lending, not appraising. Plus, when justifying the amount of closing costs charged a consumer it's simple and less hassle to be able to just pass along the charges incurred from an outsourced AMC.
Larger AMC's like NAC will employ a vast number of independent appraisers, both regional and nationwide. They're responsible for hiring verified, licensed/certified professional appraisers and for overseeing every facet of the appraisal process from start to finish. They take a lot of the pressure off of the lending company's management staff and save them money and time too. It's a good example of how streamlining for lenders services can benefit all concerned.
There are many benefits when working with an experienced AMC which can prove to be an excellent option. If you are looking to find better solutions, more efficient process and increase your current bottom line, working with the right AMC would be a good fit. Getting over the skeptics' is the hardest obstacle since this is a newer trend but don't let the words "new" or "change" make your decision for you.
NAC Solutions LLC
P 715.552.0500 F 715.552.0600
info(at)nac-one(dot)com
www.nac-amc.com
###

See Also:
[Via Legal / Law]