Green Card Lottery service provider USAGC announces new social media features, a new Blog, and a new Twitter account.
Houston, TX (PRWEB) June 14, 2010 -- Green Card Lottery service provider USAGC announces the launch of 2 new social media features: USAGC's Twitter account, and USAGC's blog. These social media features give customers very convenient ways to stay updated on their USA green card lottery application, and on general immigration news.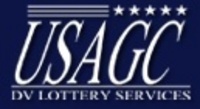 USAGC.org Green Card lottery service
USAGC's new Twitter account includes updates on
Green Card lottery news
, updates on general US immigration news, USAGC news and special announcements and promotions.
USAGC's new blog will give the users easy access to the company's news and announcements, along with general information relevant to audiences interested in immigration to USA or Canada.
"We at USAGC.org are constantly trying to improve the service to our customers. We know that in today's world having a website is not enough so we have added a new Twitter account and a new blog to give our customers more information and an easier access to it" says Mo Sparrow Marketing director at USAGC.
Twitter is a social networking and microblogging service that enables its users to send and read short messages AKA tweets. Tweets are text-based posts of up to 140 characters that are shown in the creator's profile page and delivered to his subscribers or followers. Twitter can be used via the Twitter website, external applications for the PC like tweetdeck or external applications for cellular phones like twitterrific. Twitter has over 100 million users worldwide.
Established in 2003 USAGC helps non USA (or Canada) residents easily immigrate to USA and Canada, by giving them a quality service that ensures that their USA Green Card Lottery application is of the highest standards. USAGC will ensure that the application includes everything needed, and that it will not be disqualified due to errors and mistakes. USAGC's site and services include information on immigrating to the US and Canada, information on living in US and Canada, tips for immigrants and an easy to use green card lottery application service.
This article was originally posted on http://green-card-lottery-usa-usagc-org.blogspot.com/2010/06/green-card-lottery-service-provider_13.html
See Also:
[Via Legal / Law]