More than 2,000 former TBW employees who were terminated with no notice may have their WARN claims barred if they do not file a proof of claim by 5 p.m. on June 15th
New York, NY (PRWEB) June 12, 2010 -- The deadline has arrived for those affected by the shutdown last year of Florida based Taylor, Bean & Whitaker Mortgage Corp., the 12th largest home-mortgage lender. It left more than 2,000 TBW employees out of work with no notice. With the company in bankruptcy court, a class action lawsuit is pending on behalf of the employees. It seeks two months' pay and benefits for each of the affected employees who were terminated by TBW in alleged violation of the federal WARN Act (Worker Adjustment and Retraining Notification Act). While the court decides the employees' request to certify the case as a class action, a June 15th bar date may foreclose the rights of many of the employees to recover monies from the TBW estate.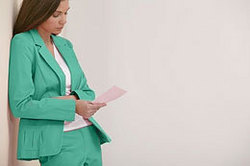 Fired employees are entitled to notice.
To protect their rights to recover WARN damages in the event the motion for class certification is denied, the employees each need to file a proof of claim by Tuesday June 15 at 5 p.m., if they have not already done so.
"It is unfortunate that so many of the employees are unaware of the bar date and its potential impact on their claim for WARN damages."
René S. Roupinian
, says, a partner in the national employee rights firm of
Outten & Golden LLP
. "Often the bar date is used by the debtor to gain a tactical advantage over creditors who are unfamiliar with the claims' process. It has the harsh effect of reducing the size of the class, which is contrary to the purpose and intent of class actions." Roupinian says.
While many of the former employees have contacted Outten & Golden LLP, approximately half of the employees who once worked in Ocala, Atlanta, Cincinnati, Braintree and other TBW locations, have not. "As interim class counsel, we're here to assist the employees in navigating the proof of claim process and insure their rights are protected." Jack A. Raisner, a partner at Outten & Golden and co-chair of the firm's WARN Act practice group, noted.
In August 2009, Outten & Golden LLP filed a class action on behalf of all affected TBW employees nationwide, seeking back pay wages and benefits under the WARN Act. The suit, Callahan v. Taylor, Bean & Whitaker Mortgage Corp., Adv. Pro. No. 09-00439-JAF, is being litigated in U.S. District Court for the Middle District of Florida.
The WARN Act requires covered employers to provide employees with 60 days advance written notice that they will be losing their jobs in a mass layoff or shutdown. In the absence of such notice, employees may be entitled to 60 days wages and benefits.
Those seeking assistance in filing a claim and more information about the WARN class action lawsuit should immediately contact the attorneys on their WARN lawyers website www.warnlawyers.com.
See Also:
[Via Legal / Law]
sildenafil citrate 100 | erectalis | lexapro online no prescription