With thousands of attorneys in every city, attorney videos provide a new way for lawyers to reach clients for people who need an attorney to find a lawyer that can best represent their legal rights.
Birmingham, AL (Vocus/PRWEB ) June 24, 2010 -- In today's complex and litigious times, finding the right lawyer is more important than ever, should someone find themselves in need of competent legal representation. Lives literally hang in the balance over legal matters today, in terms of funds for ongoing medical care and treatment of life-altering injuries or extended periods of lost income due to injury or illness, or years of life lost for those seeking to find a criminal defense lawyer.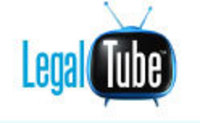 LegalTube.com - Find a Lawyer with Attorney Videos
When someone turns to the web to find a lawyer they are typically bombarded by at least 10,000 web sites or more for attorney searches in any metropolitan are in the US of any given practice area. Often times those web sites, often costing $100,000 or more, are carefully crafted by attorney marketing firms and not necessarily representative of the law firm or individual attorney that will handle your case. Attorney video is the solution many lawyers are turning to in a more video-centric world. Videos of individual attorneys speaking directly to a potential client about their strengths and what will make them the attorney best able to represent them are the best way for someone seeking to find a lawyer to get a personal feel for the attorney without a one on one meeting.
Different legal matters call for different lawyers, and even with that distinction many legal clients feel it is important to also find a lawyer that meets a number of personality criteria. Ultimately, all clients want an attorney that makes them feel comfortable; not only about the outcome but also the process itself. For many people, viewing an attorney video will be compelling enough to thoroughly read information on an attorney website and research the types of cases the attorney and firm handles and some of their case results. This will often lead to that one on one meeting, where the potential client can determine if that attorney will be best suited to represent their legal rights. LegalTube.com, the online attorney video directory, offers information and resources on all areas of the law, including a video directory of attorneys by city, state and areas of practice, has seen a 60% increase in attorney searches in the month of June. The company cites a number of factors for this, but perhaps most predominantly the number of lawyers who are embracing video as a means of reaching new clients. Attorney video searches are across all practice areas, from persons injured through exposure to asbestos to individuals and businesses contemplating a bankruptcy filing to immigration and workers' compensation attorneys.
LegalTube.com offers attorney information including attorney videos by state and city and all major legal practices, including Asbestos attorneys, bankruptcy attorneys, business law attorneys, criminal defense attorneys, divorce attorneys, employment & labor relations attorneys, environmental attorneys, family law attorneys, immigration attorneys, intellectual property attorneys, maritime law attorneys, personal injury attorneys, pharmaceuticals attorneys, real estate attorneys, securities litigation attorneys, social security & disability attorneys, tax attorneys, wills & estate attorneys and workers' compensation attorneys. With articles and an extensive video legal library explaining all areas of legal practice and breaking news on dangerous drug lawsuits, LegalTube.com can help visitors navigate complex legal issues and find a lawyer right for their situation. Choosing a lawyer is a complicated and individual for both the situation and people involved. Different legal matters call for attorneys with expertise and experience in that practice area, but there is also a matter of personalities. Most people want to find a lawyer that they feel will understand their situation, which may be unique, and work closely with them. Ease of communication today makes it possible to interview attorneys in an entire state rather than just one city. LegalTube.com attorney videos allow users to cross-examine the attorneys before deciding which one to contact.
See Also:
[Via Legal / Law]