Washington, D.C. Attorney General Peter Nickles under public scrutiny with regards to faulty Intoxilyzer machines.
Washington DC (PRWEB) June 11, 2010 -- The Washington D.C. Attorney General is pulling a BP spin job in dealing with the DC DWI breathalyzer mess. Back in February, the Metropolitan Police Department (MPD) Chief Cathy Lanier said that 8 out of 10 Intoxilyzer machines were faulty for a period of 18 months. However, it has recently been disclosed that all ten of the MPD's machines were broken. Unfortunately, the four month investigation that the Attorney General's Office conducted on the faulty machines will not provide any further transparency that is desperately needed. While DC Attorney General Peter Nickles states that only 400 cases have been affected, DC DUI defense lawyer David Benowitz believes otherwise.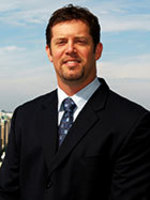 Washington DC DUI Defense Lawyer David Benowitz
Benowitz says that there are thousands of affected cases, but that the Attorney General is "just not willing to deal with the magnitude of this situation." Benowitz expected the Attorney General and MPD to try to minimize the fallout, but is concerned about their reluctance to fully address the situation; "There are still thousands of people who would have been under the legal limit, or who were eligible for diversion programs but were not offered them due to the faulty scores." Benowitz, a member of the National College for DUI Defense, is suspicious of the Attorney General's premise in the first place. "If the scores are faulty, they are faulty and should not be admissible. Thousands of cases would never have been brought."
Jason Kalafat, a Partner with The Law Offices of David Benowitz, is also disappointed. "The way this is being handled shows a 'kick it in under the rug' mentality." For most defendants a breathalyzer score is the single piece of evidence that can determine his or her fate. Many clients have lined up to sue and some are contemplating a class action lawsuit.
Benowitz and Kalafat are Partners at The Law Offices of David Benowitz, a DUI Defense law firm based in Washington, DC with both a Maryland DUI Lawyer and Virginia DUI Lawyer on staff. Benowitz holds an AV Preeminent rating from Martindale-Hubell, and has attained a perfect 10 rating from AVVO. He received his Bachelor's degree from the University of Pennsylvania cum laude. Benowitz graduated with honors from The George Washington University Law School, where he was a member of the Law Review, the Moot Court Board, and participated as a student lawyer in the DC Law Students in Court Program. Mr. Benowitz received an advanced law degree in Trial Advocacy from Temple University Law School.
Jason Kalafat, an attorney with The Law Offices of David Benowitz, handles DC DUI and DWI cases. Kalafat is an experienced DUI defense attorney who has defended clients at all levels of local, state, and federal courts. Kalafat began his criminal defense practice as a Deputy Public Defender in Arizona, where he concentrated on felony and misdemeanor cases at the trial level, including DUI, Extreme DUI, Felony Aggravated DUI, and vehicular homicide offenses. Later, Kalafat joined the prestigious criminal defense boutique firm, Kimerer & Derrick, where he continued to defend DUI clients. Kalafat graduated magna cum laude, with a BA in Philosophy, from West Virginia University, where he was the Arts & Sciences Graduate of the Year. Kalafat is a graduate of the Vanderbilt University School of Law.
For additional information on this story or other DUI defense matters, please contact The Law Offices of David Benowitz at (202) 529-9374.
See Also:
[Via Legal / Law]