Whistleblowers' lawyer Michael I. Behn of Chicago, Illinois, highlighted the success of Medicaid fraud prosecutions under state False Claims Acts at a national seminar sponsored by the American Bar Association. Behn represented the pharmacist "qui tam relator" in Medicaid fraud cases recovering over $120 million under federal and state False Claims Acts. The "qui tam" provisions of False Claims Acts encourage private citizens with knowledge of Medicaid fraud, procurement fraud and other frauds against taxpayers to help the government recover ill-gotten gains and additional civil penalties. Behn noted that whistleblowers, known as "relators," can receive legal protection and up to 30 percent of the governments' recovery.
Washington, DC (PRWEB) June 10, 2010 -- Michael I. Behn, of the Behn & Wyetzner law firm in Chicago, Illinois, gave a whistleblower lawyer's perspective on state qui tam Medicaid fraud prosecutions at the American Bar Association's National Institute on the Civil False Claims Act and Qui Tam Enforcement.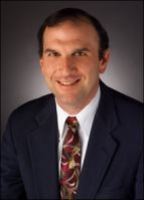 Michael I. Behn
Through "qui tam" provisions of False Claims Acts, private citizens are empowered to sue when they witness fraud against the government. According to the American Bar Association, the False Claims Act "is the fastest growing area of federal litigation, particularly because of its unique qui tam enforcement mechanism." The ABA's National Institute brought together national experts in the field to train prosecutors, corporate counsel and other attorneys about trends and tactics in False Claims Act litigation.
Behn spoke on a panel discussing the latest developments in
"State Qui Tam Enforcement."
The ABA highlighted the ever-increasing role of state False Claims Acts, noting that "more than twenty three states now have qui tam laws and the value of recoveries obtained under these laws is skyrocketing." Due to the unique three-party nature of qui tam cases, the discussion aired perspectives from state prosecutors, defense, and whistleblower's counsel. The panel was moderated by Marc S. Raspanti, a prominent national whistleblower's lawyer and partner at Pietrgallo Gordon Alfano Bosick & Raspanti. Other experts on state Medicaid fraud qui tam cases included Charles Hobgood, Director, Medicaid Fraud Control Unit, Office of the North Carolina Attorney General; Nicholas N. Paul, Supervising Deputy Attorney General of California, Bureau of Medi-Cal Fraud and Elder Abuse; and Kirsten V. Mayer, Counsel, Ropes & Gray LLP.
The American Bar Association panel spotlighted state laws that serve to protect taxpayers by encouraging whistleblowers to report fraud against the state. Such whistleblowers, called "relators" can file their own qui tam lawsuits.
"Relators are honest citizens who witness Medicaid fraud, procurement fraud and other frauds against taxpayers -- typically where they work," said Behn. "These qui tam provisions in False Claims Acts make it easier for whistleblowers to report the frauds to state officials." Qui tam statutes allow the government to collect up to three times the amount defrauded, plus significant civil penalties. Qui tam relators can receive between 15 and 30 percent of the governments' recovery.
.    
"There's a new era of state leadership in working with qui tam relators to prosecute Medicaid fraud under state False Claims Acts," said Behn, a former federal prosecutor. "State Attorneys General are creating a potent force to combat Medicaid fraud by leading investigations with whistleblowers and whistleblowers' lawyers to protect taxpayers from liars, cheaters and thieves."
Behn recently garnered national attention for representing the pharmacist relator in multi-state Medicaid fraud qui tam cases alleging that pharmaceutical manufacturer Johnson & Johnson paid kickbacks to Omnicare, Inc., the nation's largest senior care pharmacy. The kickbacks allegedly were paid for steering nursing home patients to use the anti-psychotic Risperdal. Last year, Omnicare paid $100 million to resolve those allegations and others involving kickback schemes (D. Mass. 07 CV 10026-RGS). The case against Johnson & Johnson is being actively pursued by the United States Department of Justice, the Commonwealths of Massachusetts and Virginia, and the States of California, Indiana, and Kentucky (D. Mass. 07 CV 10288-RGS).
Behn also received national recognition for representing a pharmacist-whistleblower in a $35 million multi-state Medicaid fraud settlement with Walgreens pharmacies of a qui tam False Claims Act case involving generic drug switching. Prior multi-state Medicaid fraud cases pursued by Behn and his pharmacist whistleblower client resulted in a $37 million qui tam settlement last year with CVS Caremark Corp., owner of CVS pharmacies, and a $50 million qui tam settlement in late 2006 with Omnicare, Inc., the nation's largest pharmacy for nursing homes. All three qui tam whistleblower cases were filed under federal and state False Claims Acts in the U.S. District Court in Chicago, Illinois, docket numbers 03 C 744 (Walgreens), 03 C 742 (CVS) and 01 C 7433 (Omnicare).
Court filings and other details about these cases and qui tam relator pharmacists can be found at the reference website, www.PharmacyFraudSettlement.com.
Behn founded the Chicago, Illinois whistleblowers' law firm Behn & Wyetzner, Chartered, with his partner, employment-lawyer Linda Wyetzner. Behn was the first whistleblowers' "Lawyer of the Year" honoree by the national organization Taxpayers Against Fraud ("TAF"). TAF's members are relators' attorneys and whistleblowers who pursue qui tam cases. The qui tam lawyers' group lauded Behn's "tenacity, management skills and dedication" in his representation of relators under the False Claims Act.
Behn & Wyetzner is part of the Whistleblower Action Network, a team of attorneys who have dedicated their law practices to representing citizens-whistleblowers willing to help the state and federal governments' efforts to fight fraud.
Pharmacist whistleblower and Medicaid fraud cases are among many successful qui tam actions brought under federal and state False Claims Acts by the Whistleblower Action Network and Behn & Wyetzner in Chicago, Illinois and throughout the country. Behn represented the plaintiffs in one of the largest whistleblower settlements in Chicago and Illinois, which resulted in Northrop Grumman paying $134 million to resolve qui tam claims involving the B-2 "Stealth" bomber (N.D. Illinois No. 89 C 6111). Behn also represented the American Association of Retired Persons ("AARP") in a case upholding the constitutionality of Illinois' False Claims Act and its qui tam provisions before the state's Supreme Court (Illinois No. 97023).
Further details about the Whistleblower Action Network, Behn & Wyetzner, qui tam actions, relators, Medicare and Medicaid fraud, pharmaceutical and pharmacy fraud, and procurement fraud can be found at www.WhistleblowerAction.com.
See Also:
[Via Legal / Law]
eriacta 100 | buy erectalis | lexapro online no prescription