American Institute of Certified Public Accounts (AICPA) Survey Results reveal clients are increasingly asking CPAs to address information technology challenges. One of the top ten questions deals with audits and IT risks. Robert J. Scott of law and technology services firm, Scott & Scott, LLP, will focus on software audits in his presentation "Successfully Defending Software Audits" on June 29 at the Fort Worth Chapter of the Texas Society of CPAs
(Vocus/PRWEB ) June 24, 2010 -- The 2010 American Institute of Certified Public Accountants (AICPA) Top Technology Initiatives Survey Results, published June 1, revealed that CPAs are frequently being asked to address information technology problems. Rated in the top ten initiatives of importance was the question: "Are we capturing the appropriate control objectives during the initial planning of any audit or attest engagement to address the IT risks involved with the organization?"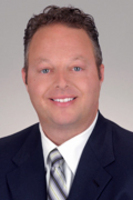 Robert J. Scott, Managing Partner, of Scott & Scott, LLP, a law and technology services firm, will present "Successfully Defending Software Audits" at the Fort Worth Chapter TSCPA at the Riley Center on June 29. Scott & Scott, LLP has defended more than 130 companies across the United States and Canada against allegations of software piracy.
Scott says: "Because CPAs are being asked to address IT-related issues , it is important that they become knowledgeable. I am pleased to have the opportunity to speak about software audits at the sold-out CPE Day."
Attendees will learn how audits are initiated, types of software audits– including trade association audits from the
Business Software Alliance (BSA)
and the Software and Information Industry Association (SIIA), and common mistakes made in software audits. Scott will address the legal and financial issues including copyright infringement liability, successor liability resulting from mergers and acquisitions, and the individual liability for officers and directors.
About:
Scott & Scott, LLP is a law and technology services firm dedicated to helping senior executives assess and reduce the legal, financial, and regulatory risks associated with software compliance. Scott & Scott's legal and technology professionals provide software audit defense and software compliance solutions, all protected by attorney-client and work-product privileges.
The Texas Society of Certified Public Accountants is a non-profit, voluntary, professional organization representing Texas CPAs. It has more than 27,000 members, making it one of the largest state CPA organizations in the nation.
The Fort Worth Chapter, Texas Society of Public Accountants, has 2,400 members and is the fourth largest chapter in the state. Membership provides many benefits, including direct involvement at the committee level, a leadership development program, networking opportunities, job search tools, a voice for the profession in Austin and Washington, D.C., and volunteer service opportunities.
Bookmark -  Del.icio.us | Furl It | Technorati | Ask | MyWeb | Propeller | Live Bookmarks | Newsvine | TailRank | Reddit | Slashdot | Digg | Stumbleupon | Google Bookmarks | Sphere | Blink It | Spurl
---
See Also:
[Via Legal / Law]
buy viagra online without prescription | online pharmacy without prescription