American Residential Law Group has today warned homeowners in need of mortgage modification to beware of frauds proliferating in this area.
Fort Lauderdale, FL (PRWEB) June 25, 2010 -- American Residential Law Group has today given homeowners with troubled economic outlooks a warning about home mortgage scams. These fraudulent programs can bilk homeowners of the very monies required to retain ownership of their homes and can result in foreclosure.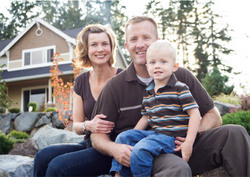 The economic distress experienced by homeowners across the country has created an environment of fear. Homeowners underwater are oftentimes willing to jump at any chance to alleviate the mounting pressure of their situation. However, increasingly, such homeowners can be the victims of any number of scams.
One of the most common problems is the "bankruptcy scam." This involves filing bankrupt to stop the foreclosure process. While this does provide an automatic stay, payments will need to be resumed, or the foreclosure will continue.
Another scam is the "fake government assistance" scam. These involve unscrupulous people masquerading as government-sanctioned programs. Remember, you will never have to pay exorbitant fees upfront to make use of government home loan modification programs. However, these scammers frequently require high fees paid up front.
Yet another scam involves leaseback or buy-back programs. In essence, you transfer the title of your home to another person. This person will obtain better financing and let you live in the house. However, the problems here are manifold. For instance, you will still owe the debt on the home. You might also never regain ownership of your home and face eviction at the hands of those supposed to be helping you.
These are only a fraction of the scams unwary homeowners can encounter. The best option is to seek viable legal assistance from a company that has been fighting for the rights of homeowners for years.
To learn more about home mortgage modifications and how American Residential Law Group can be of assistance to you, visit them at http://www.ARLGNow.com.
About American Residential Law Group: American Residential Law Group is a law firm that strives to provide the community with legal assistance and all the benefits to which consumers are entitled under the law. With a considerable background in all areas of consumer advocacy, American Residential Law Group remains dedicated to providing integrity and excellence for their clients, and increasing their quality of life.
See Also:
[Via Legal / Law]