Joe Torry Signs New Deal With Krazy Swag Entertainment Group, LLC For Worldwide Distribution Of Voice, Music and Video Content
Atlanta, GA (PRWEB) April 21, 2010 -- Krazy Swag Entertainment Group, LLC announced today that it has signed a deal with Joe Torry to distribute original voice-tones, ring tones, music and video products.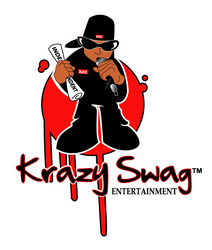 Under the new deal, Krazy Swag, in partnership with Universal Music Group, will distribute original voice-tones, music and video content provided by Joe Torry. Joe Torry's first voice-tone release will be available this summer everywhere voice-tones are sold.
"I am truly excited to be joining the Krazy Swag family, as well as their global distribution network. I am looking forward to working with Krazy Swag to deliver commercially successful, award winning products!!" says Joe Torry.
"We are honored to have Joe Torry on our team. We could not be more excited about the opportunity to bring Joe Torry's voice-tones to market. We expect great success from this relationship," says Enrique "Tetraz" Dent, President and CEO of Krazy Swag Records.
For additional information on the news that is the subject of this release (or for a sample, copy or demo), contact Krazy Swag Entertainment or visit www.krazyswagentertainment.com.
About Krazy Swag Entertainment Group, LLC:
Krazy Swag Entertainment Group, LLC is a multi-media entertainment consulting company that helps artists of all kinds mold their talent into a brand that commands substantial market value. Krazy Swag assists artists with corporate sponsorships and endorsements, sales and marketing, production and distribution and, merchandising, clothing and apparel. In short, Krazy Swag helps artists develop market and distribute their work product and increase the market value of their brand.
Contact:
Krazy Swag Entertainment Group, LLC
800.278.3765 x-709
contact(at)krazyswagent(dot)com
http://www.krazyswagentertainment.com
See Also:
[Via Legal / Law]