Two nonprofits work together to create "Bankruptcy Avoidance Program"
Pittsford, NY (PRWEB) April 27, 2010 -- Last Thursday, at the U.S. Senate Commerce Committee's hearing on "The Debt Settlement Industry: The Consumers' Experience," the U.S. General Accountability Office (GAO) presented the key findings of its extensive investigation into some of the nation's largest debt settlement companies. The next day, millions of Americans were shocked and appalled when ABC's Good Morning America aired excerpts of GAO undercover recordings and exposed the alleged flagrant deception and financial greed of an industry that preys on financial vulnerability and consumers' efforts to avoid bankruptcy.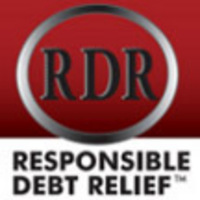 Although not surprising to industry insiders, these media reports revealed the alleged complicity of the nation's largest banks in accepting payments directly from debt settlement companies. Furthermore, they raise important questions as to why these banks allegedly prefer that their customers file for bankruptcy rather than encouraging their delinquent customers to enroll in debt concession plans that require 'means-tested" payments based on their financial ability.
In an attempt to help economically distressed consumers make more informed decisions, two leading nonprofit organizations are collaborating to introduce a low-cost program that provides an objective analysis of whether or not consumers should file for bankruptcy. Today, the
Responsible Debt Relief Institute
(RDRI) and
DebtorWise Foundation
(DWF) are launching The Bankruptcy Avoidance Program (BAP) to help individuals make the best decision for their financial future which includes understanding their legal rights as well as the enduring consequences of bankruptcy.
Designed by Dr. Robert D. Manning, one of the nation's foremost consumer finance scholars and author of CREDIT CARD NATION, the Bankruptcy Avoidance Program (BAP) provides individual consumers with a unique set of objective financial assessments, a proprietary online personal finance course, online proprietary money management tools, and a free consultation with a bankruptcy attorney. Using BAP, consumers are more likely to pursue the debt resolution option that best suits their personal circumstances, which may include legal and tax considerations as well as the benefits of legal debt relief programs.
On the one hand, Credit Counseling Agencies (CCAs) can only offer basic financial assessments to determine whether consumers can repay their debts, in full plus interest, through a formally supervised four- or five-year Debt Management Plan (DMP). If a consumer cannot meet this financial 'means test,' bankruptcy is typically recommended as the most appropriate solution. For millions of people, however, Chapter 7 Bankruptcy is not the best alternative since it remains on a consumer's credit report for 10 years and can have a negative impact on employability, insurability, and future loan applications. In fact, for some people, filing for personal bankruptcy effectively means the end of their professional careers, such as in the case of U.S. military personnel with security clearances.
On the other hand, lawyers advise their clients about appropriate consumer bankruptcy options based on their legal options. Bankruptcy attorneys rarely conduct money management classes or propose alternatives to consumer bankruptcy for their clients. Indeed, when is it in the best interest of a consumer to file for bankruptcy if they can repay a large portion of their debts? What is the length of time that is most realistic in enrolling in a debt repayment plan? What are the most important issues for a consumer to know when considering bankruptcy in their specific state of residence? And, when is a less-than-full payment plan such as the nonprofit administered Debt Resolution Plan (DRP) a more appropriate option than Chapter 7 bankruptcy?
The Bankruptcy Avoidance Program offers the following services for only $49.95: (1) RDRI staff consultation by telephone (20-30 minutes) followed by calculation of RDR Consumer Debt Capacity score, (2) Department of Justice-approved Personal Finance Course (required for bankruptcy filing) provided by DebtorWise Foundation and designed by Dr. Manning, (3) proprietary net-cash flow budget estimator provided by DebtorWise Foundation, (4) free, no-obligation consultation with bankruptcy attorney in consumer's state of residence, and (5) a second RDR Consumer Debt Capacity assessment to measure improvement in consumers' personal financial situation during the BAP.
The Bankruptcy Avoidance Program is available to individuals at http://www.bankruptcyavoidanceprogram.org/ or by calling (800) 210-0480. For more information about marketing opportunities, or interest in an institutional site license, please call Ed Koziol at (407) 376-5457. To schedule an interview with Dr. Manning, please call Molly Weimer at (585) 385-6699.
See Also:
[Via Legal / Law]