JAMIS Software Corporation today announced that it will sponsor and promote Federal Publications Seminars' industry-leading, comprehensive training and professional development for government contractors.
San Diego, CA (PRWEB) April 20, 2010 -- JAMIS Software continues to be a committed sponsor of programs, events and training initiatives focused on supporting government contractors. Featured in the new course schedule is a new Federal Publications Seminars course - "Basics for Small Businesses Interested in Government Contracting - Get in the Game." Federal Publications has been a leading provider of practical, high-quality courses and materials for contract professionals for more than 40 years.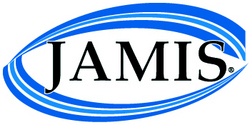 Accounting Solutions for Government Contractors
"The new administration has brought significant change to the contracting community and staying current with compliance, finance, accounting, cost and legal requirements is more crucial than ever," said Jeff Noolas, President of JAMIS Software Corporation. "Our continued partnership with Federal Publications Seminars for 2010 supports our objective to raise awareness and availability of resources for all government contractors regardless of size."
Seminar attendees are eligible for a 20% discount when registering via JAMIS (link below).
JAMIS has a history of supporting Federal Publications and other organizations, such as: Professional Service Council (PSC), Small and Emerging Contracting Forum (SECAF), Greater Washington Society of CPAs (GWSCPA), National Contract Management Association (NCMA), The Veteran Small Business Federal Interagency Council, Advancing Government Accountability (AGA) and other more localized chapters and organizations. Through these sponsorship activities JAMIS hopes to ensure government contractors and those looking to enter the space have resources to guide and educate them.
About JAMIS Software Corporation
JAMIS Software Corporation has been providing leading edge accounting and labor management software solutions to government contractors for over two decades. JAMIS dedicates its efforts to providing the most cost-effective suite of DCAA compliant software and services for project-oriented U.S. government contractors.
To learn more about the "Friends of JAMIS" Federal Publications Discount click here.
See Also:
[Via Legal / Law]