Seattle personal injury attorney, Kirk Bernard of the Bernard Law Group, is happy to announce the debut of the firm's new auto product liability website: http://www.washingtonautoproductliabilityattorneys.com.
Seattle, WA (PRWEB) January 14, 2010 -- With its primary focus being auto product liability law in the state of Washington, the new site provides the latest in auto product recall news, while offering consumers legal advice and information pertaining to automobiles and automotive parts that are considered to be dangerous or defective.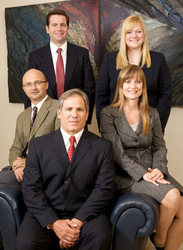 Bernard Law Group
In sharing automobile product liability news with the public, the Bernard Law Group hopes to help educate and warn drivers throughout Washington regarding the potential dangers of vehicles they use on a daily basis. The website contains helpful resources and information relating to roof crush accidents, SUV rollover accidents, 15-passenger van accidents, defective seatbelt injuries, and much more.
The website serves as a reminder that auto manufacturers have the responsibility of putting vehicles on the market that are free of design defects or faulty components that may lead to injury or wrongful death. The new site provides the opportunity for individuals who may have been injured due to a defective auto product to pursue compensation from negligent auto manufacturers, helping prevent further harm to others.
The new website also shares the many accomplishments of the washingtonautoproductliabilityattorneys.com [Bernard Law Group __title__ Click this link.in auto product liability litigation. In the firm's many years of experience protecting the rights of injury victims, the auto product liability attorneys have obtained a confidential settlement relating to a Ford Van design defect which caused an accident, thus leading lead to two occupants' deaths and injuries to 10 other passengers. The firm also reached a $4,400,000.00 settlement, inclusive of a life of lifetime annuity, for an auto accident caused by a defective seatbelt. To learn more about auto product liability law and the many accomplishments of the Bernard Law Group, please visit http://www.washingtonautoproductliabilityattorneys.com.
###

See Also:
[Via Legal / Law]