Health insurance reform may cause a surge in insurance rip-offs and scams. HealthInsurance.Net offers the following tips for families to stay informed and avoid health insurance scams.
Miami, FL (PRWEB) January 18, 2010 -- Recently, two separate health insurance reform bills have passed in the House of Representatives and Congress leaving many Americans concerned about the future of their health insurance and vulnerable to a new set of health insurance scams. HealthInsurance.Net, a comprehensive website for choosing insurance plans for individuals, families and businesses, offers advice to keep families informed and protected from potential health insurance surprises.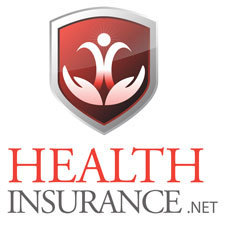 Health Insurance
"Whenever there is a scare or shift in any industry, some people may rush to capitalize on the misinformation and the public's lack of knowledge about the new regulations," says John Alexander of HealthInsurance.Net. "Medical scams have the potential to be a multi-billion dollar a year industry, you can be sure scammers are already plotting their possible attacks."
These simple tips from
HealthInsurance.Net
will help keep families protected from what we believe are some health insurance rip-offs:
Watch Out
-Watch out for some "discount programs." Sometimes, health insurance could be fashioned in a "discount program," or a "members only plan" with terms that are hard to believe. These programs may offer a set fee for medical services provided by doctors in their network and some common medical treatments are discounted by the physician. In some cases, doctors may provide these services expecting the patient will need other services not offered on the discount list. The discount program may offer these other services for 20-30% off normal price; however, prices and covered services can be subject to change for any reason, at any time. In some cases patients may go to the doctor under the assumption that the price provided at the time they signed up is fixed, but could end up paying a higher price for such services performed.
-From time to time discount plans may be marketed as actual health insurance, but in some cases they are not, and are not subject to the same regulations or benefits. Also in some cases consumers may find that of the original list of local doctors accepting the card, not all are actually still in business.
This is not to say all discount programs are what we believe to be health insurance rip-offs (most are probably legitimate and valuable programs) however its worth looking into the details to be sure you are getting what is expected from your program.
Health Insurance Brokers
-Health Insurance .net believes Health Insurance Brokers are still a consumer's best option. Only deal with a licensed health insurance agent. One of the easiest ways to find a quality, local agent is to use an insurance agent network service like the one found at www.healthinsurance.net. These services provide quotes from multiple health insurance companies, rather than only one or two companies that may be provided from another source. This ensures all the best options are available.
-A traditional health insurance plan is the best choice for protecting a family's health and financial future. A discount card plan may not cover all medical emergencies, and buying a product without having all the facts could lead to surprises. Don't be a victim.
Don't be Taken Advantage Of
-We believe the easiest way to reduce your chances of being taken advantage of is to be informed. A free, downloadable guide that outlines many of the differences in today's health insurance plans is available at www.HealthInsuranceBook.org.
- Make a list: Families should compile a complete list of who needs coverage and what type of coverage they will need, i.e. coverage of doctor visits, prescriptions, and pregnancies. In the list include ages, height, weight, and medical conditions or prescriptions currently and recently taken. Families should then determine a budget that is realistic.
- After receiving quotes from an online broker, review each benefit. Compile a list of all questions or concerns, and return to the insurance agent. The agent is there to provide custom health insurance for each family's needs. Health insurance coverage is probably one of the most important purchases that a family can make, be sure that the plan will work now and in the future.
Following these simple tips will ensure quality, scam-free coverage. For more information please visit www.healthinsurance.net
See Also:
[Via Legal / Law]