Personal injury lawyers, Ennis & Ennis, P.A., are now providing free legal consultation to individuals who have experienced sudden unintended acceleration. All consultations are free, confidential and are available nationwide.
Miami, FL (PRWEB) January 28, 2010 -- Ennis & Ennis, P.A. is now offering free legal consultations for Toyota/Lexus users nationwide who have experienced sudden unintended acceleration (SUA).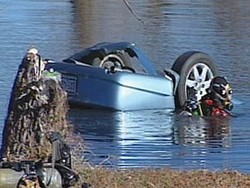 Toyota Unintended Acceleration Recall Lawsuit
On January 27, 2010 Toyota issued a fourth recall for an additional 1.09 million vehicles in the United States over problems with gas pedals and floor mats — a fresh blow to the world's top automaker as it struggles to salvage its safety reputation. The new recall affects five models — 2008-2010 Highlander, 2009-2010 Corolla, 2009-2010 Venza, 2009-2010 Matrix, and 2009-2010 Pontiac Vibe which is a sister of the Toyota Matrix.
On January 26, 2010 Toyota announced it is suspending sales and production of 8 models. This comes after Toyota on January 21, 2009 announced a second voluntary recall of 2.3 milion vehicles in the U.S. to fix defective accelerator pedals. The following vehicles are being recalled and taken off of showroom floors and dealer lots:

 

2009-2010 RAV4
2009-2010 Corolla
2009-2010 Matrix
2005-2010 Avalon
2007-2010 Camry
2010 Highlander
2007-2010 Tundra
2008-2010 Sequoia
As reported in a
2009 Los Angeles Times article
, "Toyota Motor Corp. registered far more complaints about sudden acceleration in its 2008 model-year vehicles than any other automaker."
The article continues, "That prompted Toyota to announce its largest-ever recall, of 4.26 million vehicles in the U.S. and Canada. Starting in January, the automaker will modify or replace accelerator pedals in seven Toyota and Lexus models, alter carpeting in some models and install new safety software in onboard computers. The recall includes vehicles from the 2005 through 2010 model years."
"Since the recall we have received calls from folks who have hit a school, trees, guardrails and other vehicles. One client went down a 50' embankment. None of our clients have received a recall notice to date," David Ennis adds.
Ennis & Ennis are stressing their unease about the recall notices.
"In these type of recalls we are always worried about when, how and who will receive a recall notice. To date we have not seen a recall notice that is going to be sent to the public," says David Ennis. "We are also very concerned if only original owners will receive notice it is always the second hand owners who seem to fall through the cracks."
Individuals who have experienced sudden unintended acceleration may be entitled to compensation. Ennis & Ennis are eager to evaluate such cases free of charge. The firm is encouraging everyone to be aware of their legal rights and to explore all options.

The firm is especially looking to investigate cases wherein serious personal injury or death occurred as a cause of sudden unintended acceleration.
About Ennis & Ennis, P.A. Lawyers:
Ennis & Ennis, P.A. is a national mass tort law firm with offices in Fort Lauderdale, FL, Miami, Fl, and Washington, D.C. The lawyers at Ennis & Ennis have recovered over $100 million in a wide range of mass tort and personal injury settlements including: Vioxx, Zyprexa, Tequin, ReNu, Medtronic Pacemakers and Defibrillators, Guidant Pacemakers and Defibrillators, Celebrex, Bextra, Stevens Johnson Syndrome related cases, Ortho Evra Birth Control Patch and others. The firm is currently investigating claims related to: The Toyota/Lexus Recall, Ford Fire Recalls, Yaz, Yasmin, Ocella, Accutane, Avandia, Fosamax, Reglan, Plavix, Zimmer, Stryker, Smith & Nephew and Ethex.
Ennis & Ennis has been handling individual lawsuits since 1986.
Remember the law limits your rights to file a lawsuit. Don't lose your rights by waiting too long to explore your legal rights.
For more information regarding the Toyota/Lexus recall for unintended acceleration and how to obtain a free legal consultation, please contact:
Ennis & Ennis, P.A.
110 E. Broward Blvd., Suite 1700
Fort Lauderdale, FL 33301
Phone: 1-800-856-6405
Web: http://www.ennislaw.com
Email: info(at)ennislaw(dot)com
1.800.856.6405
###

See Also:
[Via Legal / Law]