Citipage Ltd. and Onset Technology® today announce a partnership agreement to provide an advanced paging solution for customers using BlackBerry® smartphones from Research In Motion (RIM) (Nasdaq: RIMM). Onset METAMessage® enables Citipage customers to receive pages on their Blackberry smartphone via their current pager number and eliminate the need to carry two devices.
Boston, Massachusetts (PRWEB) June 15, 2010 -- Onset Technology and Citipage Ltd, have teamed up to launch Advanced Paging® solutions targeting Health Care providers and Business Enterprise customers based in Alberta, Canada. The companies announced pager replacement solutions that are tailored for the Healthcare [Medipage™ and the Business Enterprise [Priority Page™ markets.

Citipage customers will now be offered greater flexibility, convenience, and coverage by receiving paging messages on their BlackBerry smartphones.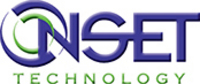 Citipage is a leading Alberta paging carrier serving thousands of customers in the health care community, government, business, and service industries for over 30 years.
Onset's METAmessage Advanced Paging® solution combines the simplicity and urgency of paging with the power of smartphones, allowing subscribers to receive pages on their BlackBerry devices and eliminate the need to carry two devices. The METAmessage client can be installed on any BlackBerry smartphone. It provides customized priority alerts for pages to ensure that recipients receive and notice critical messages and then stores them in a separate folder. METAmessage's message statistics offers a full audit trail letting senders and administrators know when messages were sent, delivered, and read.
"The Onset Advanced Paging solution offers our customers the option to consolidate to a single device by being able to receive pages on their BlackBerry via their current pager number. The transition is totally seamless for users who continue to retain the benefit of maintaining the privacy of their mobile phone number. There is no change in how a message can be sent to the users BlackBerry [touch tone telephone, encoder, web, email, voicemail, telephone answering service, CAD, nurse call " said Joe Kantor, President and CEO, Citipage Ltd. "By partnering with Onset Technology, we can now offer a new paging choice to our customers, allowing them more flexibility, new advanced features and greater coverage".
The Advanced Paging solution has been tested with key customers, received very positive feedback, and is being launched to the targeted communities. Terry Owen [City of Edmonton, Chief of Emergency Systems, Edmonton Fire Rescue Services commented "We returned a number of pagers in favor of the BlackBerry smartphones and sent messages using SMS but found this method did not meet our needs. When we heard about the BlackBerry Paging App we were very interested and started testing that same day. When we completed our testing, we were satisfied that this method would work well for this requirement and now with a "Pager in a BlackBerry", our priority messages are received immediately and not lost in the clutter of other messages and our senior officers have one less device to carry on their belts."
"l am very pleased to announce that METAmessage Advanced Paging Solution is now available through Citipage," said Avi Legmann, CEO of Onset Technology, "METAmessage Advanced Paging provides a simple and easy way for Paging Providers to retain subscribers that wish to migrate to smartphones, and to offer valuable and meaningful services for those who depend on it".
About Onset Technology
Founded in 1997, Onset Technology has pioneered software development enhancing the functionality of Enterprise Mobility systems and is the leading provider of advanced high-priority messaging systems for smartphones. Flagship METAmessage software solutions include Advanced Paging Solutions, Priority Messaging and Collaboration Tools, and Emergency Communications Solutions. Smartphone users in large scale deployments rely on METAmessage in industries that include Financial and Professional Services, Manufacturing, Education and the Public Sector - federal, state, and local.
For more information, please visit:
www.onsettechnology.com
Onset Technology Media Inquiries:
media(at)onsettechnology(dot)com
781-916-0040
About Citipage Ltd.
Citipage is a leading Alberta paging carrier serving thousands of customers in the health care community, government, business, and service industries for over 30 years.
Founded in 1980, Citipage developed and implemented a single platform open architecture wide-area paging system that linking hospitals, community health centers and community based health services.
The benefits of this system were also extended to Business Enterprise customers.
Because the Citipage system is transparent to other paging and wireless networks, paging to a BlackBerry device is available as simply another choice in the pager line-up.
Pager choices include voice, numeric, alphanumeric, coaster, two-way and now the BlackBerry Paging App.
For more information, please visit:
www.citipage.ab.ca
Citipage Ltd.
780-423-2020
See Also:
[Via Legal / Law]