Selander, a lawyer with the personal injury law firm Selander O'Brien, says a national rise in fatal motorcycle accidents -- as well as an increase on Washington roads -- demands attention.
Seattle, Washington (PRWEB) June 15, 2010 -- As warm weather brings out more motorcyclists on Washington state roads, it also brings a rising threat of fatal motorcycle accidents, a Seattle person injury attorney cautions.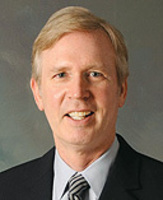 Kenneth Selander Jr.
Kenneth Selander Jr
. of the Seattle law firm of Selander O'Brien, PLLC, says deadly motorcycle accidents in Washington state mirror the growing national rate of fatalities among motorcycle riders, even as overall highway fatalities have decreased.
According to the latest available federal statistics, the number of deaths among drivers and passengers in motor vehicles dropped from 33,088 in 1998 to 26,689 in 2008, but the number of motorcyclists killed over the same period soared from 2,294 to 5,290.
In Washington state, fatalities for occupants of passenger vehicles dropped from 414 in 2004 to 351 in 2008 while the state's motorcycle fatalities during the period rose from 73 to 81.
"Our progress in making driving safer is being cut back by the rise in motorcycle deaths," Selander says. "It's a trend that should draw everyone's attention."
Traffic safety experts say the rise in motorcycle fatalities reflects a surge in the popularity of motorcycles that peaked in 2005. The trend was fed largely by Baby Boomer riders who took up motorcycle riding or returned to it after years away from the activity.
Motorcycle sales have fallen sharply in recent years — street bike sales fell 41.5 percent from 2008 to 2009 — but fatal motorcycle accidents don't appear to be declining. In Washington state, fatal motorcycle accidents climbed from 66 in 2007 to 75 in 2008, the Washington State Highway Patrol reported.
Selander said the state needs to combat the hazards of motorcycle riding in Washington with tough enforcement of existing laws and more public education. He noted that many motorcycle fatalities involve riders who have been drinking. For instance, a federal analysis found that 64 percent of riders killed in single-vehicle crashes on weekend nights in 2008 had blood alcohol concentration levels of .08 percent or higher.
Selander said it's also a problem in Washington that so many riders — estimated to be as high as 33 percent — get on a motorcycle without first obtaining a motorcycle endorsement.
The most immediate step drivers and riders can take, Selander said, is raise their awareness as more motorcycles hit the road this summer.
"This fatal accident trend can be reduced with efforts by government and riders' groups," Selander said, "but a priority for drivers and riders should be to stay alert for each other this summer and drive as if their lives depended on it — because they do."
About Selander O'Brien PLLC
Kenneth Selander Jr., of Selander O'Brien PLLC has represented injury victims in Washington for more than two decades. Washington Law and Politics Magazine named Kenneth Selander a Super Lawyer in its 2007, 2008, 2009 and 2010 listings. Super Lawyers is conferred on only 5 percent of attorneys in Washington State in any single year.
For a free consultation, call 1-866-681-0002 toll free or submit an online contact form. The firm handles personal injury cases, including Washington motorcycle crashes and car accidents in Seattle, Bellevue, Kirkland, Redmond, Edmonds, Mercer Island, Sammamish, Renton, Lynnwood, Federal Way, Burien, Everett, Auburn, Kent, Issaquah, Tacoma and throughout Washington State.
See Also:
[Via Legal / Law]
sildenafil citrate 100 | buy erectalis | buy generic lexapro