David H. Faux assists in pro bono clinic to help artists with copyright, trademark, licensing and other business and legal issues.
New York, NY (PRWEB) June 18, 2010 -- Noted fashion attorney David H. Faux recently co-organized a pro bono legal clinic between the Dramatists Guild of America, Inc. (the "Guild") and the New York State Bar Association. The New York Law School's Institute for Information Law and Policy generously hosted the event in downtown New York City.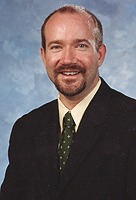 Fashion Attorney, David H. Faux
"Artists should not have to drop $1,000 or more for a retainer just to get some basic counsel," said Mr. Faux. "For musicians,
fashion designers
, dramatists, jewelers, photographers, and others," he continued, "an initial consultation should be free, anyway. So, a pro bono clinic is a great way for artists to address initial concerns and determine whether they need to spend money on representation."
The clinic attorneys and dramatists mostly discussed issues surrounding copyright and licensing agreements. This event was offered at no charge to qualifying members of the Guild.
Mr. Faux is the principal of the Law Office of David H. Faux, P.C.. His practice focuses on arts and entertainment law, including the intellectual property involved in the fashion industry. He has spoken at Parsons The New School of Design, Tisch School of the Arts, and at Bar Associations and law schools. His office is based in the Garment District of New York City.
###

See Also:
[Via Legal / Law]