National Organization's Board of Directors Stand in Strong Opposition to the Arizona Legislation
Washington, DC (Vocus/PRWEB ) June 8, 2010 -- Today the Association of Farmworker Opportunity Programs (AFOP) adopted a resolution in opposition to Arizona Senate Bill 1070 (SB 1070), which was signed into law on April 23, 2010.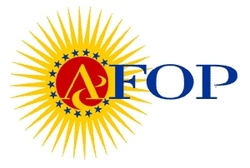 AFOP's mission, since it was founded in 1971, is to improve the quality of life for migrant and seasonal farmworkers and their families by providing advocacy for the member organizations that serve them. The Arizona state law, scheduled to go into effect on July 28, 2010, does not address border security concerns and raises significant fears regarding its propensity for racial profiling. Hence, as the law is contradictory to the mission of AFOP:
BE IT THEREFORE RESOLVED that the Association of Farmworker Opportunity Programs' Board of Directors stands in strong opposition to the State of Arizona's SB 1070 and pledges to support any and all efforts to repeal and reverse this unjust law.
"This is an unprecedented step for our Association, but these are very troubling times for the people we serve," said Ernie Flores, President of AFOP. "The AFOP Executive Committee strongly believes that extraordinary actions and statements are needed to counteract the growing hostility and divisiveness created by this law, and those of its kind, toward immigrants in general, and Hispanics in particular."
The Association of Farmworker Opportunity Programs is the national federation of nonprofit and public agencies that provide training and employment services to migrant and seasonal farmworkers. For a copy of the resolution in its entirety, additional comment or interview, please contact Ayrianne Parks at 202.828-6006 ext. 140.
Bookmark -  Del.icio.us | Furl It | Technorati | Ask | MyWeb | Propeller | Live Bookmarks | Newsvine | TailRank | Reddit | Slashdot | Digg | Stumbleupon | Google Bookmarks | Sphere | Blink It | Spurl
---
See Also:
[Via Legal / Law]