ACULA Technology Corp joins the HDcctv Alliance with plans to market HDcctv-compliant receiver/repeater and develop a built-in receiver for HDcctv monitors designed for video surveillance and monitoring systems
Sydney, Australia (PRWEB) June 1, 2010 -- HDcctv Alliance®, the global security industry consortium established to manage and promote technical standards for HDcctv equipment interoperability, announced today that ACULA, a video industry OEM/ODM specialist since 1993 and world-class provider of CCTV video products, will join the Alliance with plans to market an HDcctv-compliant receiver/repeater.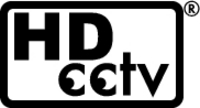 HDcctv Logo: Look for this logo on HDcctv Alliance products
HDcctv surveillance cameras deliver digital high definition video over coaxial cable. The HDcctv Alliance standards enable interoperable plug-and-play high definition (HD) security systems with the highest possible signal integrity, without any perceivable compression latency and no transmission delays or image artifacts from transmission-related compression.
ACULA has joined the Alliance, recognizing the value of delivering HD video to the surveillance market over existing cable infrastructure and the importance of participating in a standards body for interoperability to maximize its opportunities in this new product category.
"The resolution of the composite video signal employed by the security industry for more than five decades is too low for the modern world of surveillance. We need clearer, higher quality video," said Louis Jean, president of ACULA Technology Corp. "HDcctv meets the needs to deliver high definition surveillance video while making it easy to replace old equipment using the existing cable infrastructure. HDcctv will become popular in the video surveillance industry."
"The HDcctv Alliance provides lots of useful information, specification and details about the HDcctv standard. We can just follow the specification without spending time and money to define another one," noted Louis Jean. "We also would like to work and cooperate closely with other members, share experiences with each other and let the end-users know that HDcctv systems offer more benefits than network camera based systems."
HDcctv Alliance member companies have access to complete HDcctv specifications and are licensed to use the HDcctv logo on compliant equipment as a guarantee of interoperability.
ACULA is poised to market an HDcctv-compliant receiver/repeater specially designed for video surveillance and monitoring systems requiring superior quality and performance. This product receives the digital video signal with a resolution up to 1080p through traditional coaxial cables. The received signal is converted to an HMDI or VGA signal that can display the high quality image on a conventional HD monitor. In the near future, ACULA will design an HDcctv-compliant built-in receiver for large size monitors and also introduce HDcctv-compliant monitors.
"ACULA has an especially strong reputation as a Taiwan-based monitor manufacturer. With HDcctv repeater and display offerings, ACULA brings a unique product focus to the Alliance," said Todd Rockoff, HDcctv Alliance executive director. "ACULA's move to take early advantage of the opportunity in the HDcctv repeater market suggests how quickly the full spectrum of required HDcctv products will be filled out by this nascent industry. We look forward to ACULA partnering with other Alliance members to present complete solutions to end buyers."
The HDcctv Alliance has partnered with SMPTE (Society of Motion Picture and Television Engineers) to leverage the HD-SDI (High-Definition Serial Digital Interface) broadcast television standard as the basis for the HDcctv Specification. HDcctv includes a variety of enhancements to HD-SDI that are vital to surveillance, including bi-directional audio and data, up-the-cable power, and Long Reach Mode for 300m transmission over conventional RG-59 cable.
The Alliance is rapidly growing its international membership to include a diverse array of security industry participants, from component, OEM and branded equipment manufacturers, to security sales, support and system installers. Alliance members benefit from access to the specification, participation in the standard creation process, and certification of compliant products. Marketing benefits include HDcctv logo product branding to signify interoperability and promotions to increase members' international visibility. Membership registration is available at www.highdefcctv.org.
To learn more about HDcctv, watch videos on YouTube at http://www.youtube.com/watch?v=ee1Iq8mBCYg
Follow the Alliance at HDcctvAlliance on Twitter and join the LinkedIn HDcctv Alliance group for discussions and news.
About HDcctv Alliance
HDcctv Alliance is a non-profit, global consortium that manages global industry specifications for high-definition closed-circuit television (HDcctv). HDcctv systems transmit digital video over various media. HDcctv includes features for security applications, while it is derived from broadcast industry standards for serialized transmission of uncompressed video over coaxial cable. The Alliance promotes industry adoption of HDcctv and provides education to the security industry and end market. The Alliance compliance program facilitates the development of high-quality interoperable HDcctv devices. Devices that have passed compliance testing display the HDcctv logo and are promoted by the Alliance. Detailed information about the HDcctv Specification is available only to members on the Alliance's Website. Further information is available by visiting the HDcctv Alliance website at www.highdefcctv.org
About ACULA Technology Corp.
ACULA has been a video industry OEM/ODM specialist since 1993. As one of the first companies devoted solely to developing state-of-the-art video technology, ACULA leads the market as a trendsetter in design and manufacturing standards with a strong R&D team devoted to the design and innovation of ACULA's exclusive core technology. ACULA focuses on customer satisfaction with uncompromising integrity. A revolutionary OEM/ODM process ensures clients receive customized solutions to fit their business needs. Extensive quality assurance testing, an attentive technical staff and our outstanding R&D team support our products. Today ACULA is a world-class provider of CCTV, POS, Medical, and IPC video products. ACULA employs a staff of more than 200 employees. ACULA is headquartered in Taoyuan, Taiwan. Manufacturing takes place at the ACULA factory in Shenzhen, China, established in 2005. Visit www.acula.com for additional information.
See Also:
[Via Legal / Law]
sildenafil citrate 100mg | levitra 10mg | paroxetine et prise de poids