Michigan's fourth largest credit union will span state lakeshore to lakeshore
Lansing, MI (Vocus/PRWEB ) March 19, 2010 -- Detroit Edison Credit Union and NuUnion Credit Union received final merger approvals last week to combine the two organizations and create the state's fourth largest credit union, set to launch April 1, 2010. With $1.5 billion in assets, Lake Trust Credit Union, the new name of the combined organization, will rank in the top one percent of all credit unions nationwide. The new organization's combined membership of over 155,000 and 22 branch locations will operate within a 35-county service area stretching across Michigan.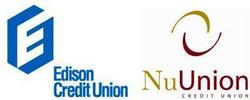 "This merger is great for our members. While we've anticipated final approval, it hasn't slowed down our work to integrate the organizations and drive toward increased member value. We're ready to serve members on April 1. And now that we've reached this important milestone, we can feel truly confident that Lake Trust Credit Union is a reality, and we're excited about that," said NuUnion President and CEO Stephan L. Winninger, who will become the CEO of Lake Trust Credit Union.
The approval process required consent from several federal and state agencies. Because of the size of the newly combined organization, the merger had to be reviewed by the Federal Trade Commission (FTC) and Department of Justice (DOJ) to ensure it didn't violate federal anti-trust laws. Both provided their endorsements last week. Additionally, approvals were also granted from the National Credit Union Administration (NCUA) and Michigan's Office of Finance and Insurance Regulation (OFIR), the official regulatory agencies for financial institutions.
"Our members have always been our top priority as we've worked through the integration of our two organizations. Now, with the approval process behind us we can complete the work we've started. We know we'll see organizational efficiencies which will return real value to our members in a variety of ways including increased convenience, best-in-class products, and services based on what members want. With our combined financial strength, Lake Trust Credit Union will be better able to meet the changing needs of our members in the marketplace of today and tomorrow," said William J. Thiess, Detroit Edison Credit Union CEO and President, who on April 1, will become the President of Lake Trust Credit Union.
Initial merger conversations between Detroit Edison Credit Union and NuUnion began just over a year ago. And after an extensive due diligence and review process, it was clear the organizations were stronger together. The analysis showed the merged organization will see significantly decreased expenses and increased capital after about a two-year integration period.
Research has shown that credit unions with more than $1 billion in assets provide a stronger value proposition to members and more advantageous pricing. This is in alignment with the findings of The Filene Research Institute, a think tank dedicated to scientific and thoughtful analysis about issues affecting the future of consumer finance and the $761 billion credit union industry. Through its research, Filene determined members will usually get better rates and more services from a larger credit union. Meanwhile, credit union consultants Callahan & Associates' data reveals credit union consolidations are continuing to rise across the country with over 900 mergers completed between January 2006 and March 2009. This trend works to preserve the credit union philosophy of people helping people and providing fair value products and services in an ever-increasingly competitive industry.
Lake Trust Credit Union is a forward-thinking and growing credit union built on over a combined 100 years of commitment to members, community, and service. A $1.5 billion financial institution serving over 155,000 members, it stretches from Lake Michigan to Lake Erie and Lake Huron with branches in more than 20 communities throughout the state. As a community-based credit union, the strength of Lake Trust is enhanced by the strength of the community and, therefore, the organization supports activities devoted to improving members' communities and their quality of life. Membership is open to anyone in its 35-county service area. For more information on the DECU/NuUnion merger, visit Lake Trust merger information.

###
See Also:
[Via Legal / Law]
medications for depression | kamagra tablets | cialis super active plus