Denver Meeting Also Features Awards, Networking and Program for Young Lawyers
Chicago, IL (Vocus/PRWEB ) February 24, 2010 -- The 2010 Spring Meeting of the American Bar Association Business Law Section in Denver, April 22-24, will feature discussions on financial services reform, identity theft, working with troubled companies, managing online reputations and board influence on corporate culture, among other topics.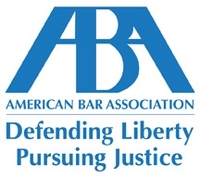 "Our committees are focused more than ever on providing our members – and all business lawyers – with programs by some of the best authorities in their fields. The Spring Meeting will feature more than 50 outstanding continuing legal education programs. In addition, lawyers from around the world, investment bankers and other allied professionals will have opportunities to network at committee and subcommittee meetings CLE programs, and social events," said Nathaniel L. Doliner, Business Law Section chair.
"Lawyers and other professionals who attend the Business Law Section Spring Meeting are making a valuable investment in their practices and their clients. The quality of programs and speakers offers an unparalleled opportunity to learn about the latest trends and ethical issues in business law," said Patrick T. Clendenen, chair, Business Law Meeting Committee.
The Institute for the Young Business Lawyer on Thursday, April 22, will provide a series of basic programs that will introduce young lawyers to the substantive work of the section. These programs include: basics of consumer credit regulation, financing the emerging growth company, 25 keys to ethical decision making and e-discovery for the young lawyer.
During its luncheon on Friday, April 23, the Business Law Section will honor the recipients of the Jean Allard Glass Cutter Award and the section's National Public Service Awards. It will also recognize authors of recently published business law books, the winners of the Mendes Hershman Student Writing Contest as well as the new Business Law Fellows, Ambassadors, Diplomats and CLEO Fellow Scholarship recipients.
The meeting will take place in the Sheraton Denver Downtown Hotel.
Conference highlights include:
Thursday, April 22

 

Creating Contractual Limitations on Seller Liability that Work Post-Closing: Avoiding Serious Pitfalls in Domestic and International Deals, 8 – 10 a.m.
Gotcha: A Survey of Hidden Traps for the Unwary in Several Practice Areas, 10:30 a.m. – 12:30 p.m.
Current State of Syndicated Loan Markets, 10:30 a.m. – 12:30 p.m.
Identity Theft: What Thieves Don't Want You to Know About the Crime and What Victims Want to Tell You About the Aftermath, 10:30 a.m. – 12:30 p.m.
Healthcare Reform: What Employers and Their Counsel Must Know, 10:30 a.m. – 12:30 p.m.
Financial Services Reform: Where are We Going, 2:30 – 4:30 p.m.
Earthquakes, Tremors and Aftershocks: Historic Changes to Consumer Financial Services Law and Regulation, 2:30 – 4:30 p.m.
Unsure at Any Speed: Understanding the Rights and Obligations of Suppliers and Other Parties to Contract with Troubled Companies – Lessons from the Auto Industry, 2:30 – 4:30 p.m.
Friday, April 23
 

Citizens United v. FEC: An Overhaul of Campaign Finance Laws, 8 – 10 a.m.
Current Securities Law Issues for Small Business, 8 – 10 a.m.
It's a Whole New Card Game: New Federal Regulations of Debit, Prepaid and Gift Cards, 8 – 10 a.m.
The SEC's Proxy Reform Initiatives: How Will They Affect the Shareholder Meeting Process? 8 – 10 a.m.
Going Nuclear: Issues in Developing and Financing Nuclear Energy Projects, 10:30 a.m. –12:30 p.m.
Astroturfing, Take-Downs and Anonymous Commentary: Protecting (and Enhancing) Reputation Online, 10:30 a.m. – 12:30 p.m.
Restructured Financing: Voluntary and Involuntary Changes to Deal Structures, 10:30 a.m. – 12:30 p.m.
Have We Got a Deal for You: The State of Private Investments in Financial Services Companies, 2:30 – 4:30 p.m.
Cutting-Edge Legal Ethics Issues for Transactional Lawyers in a Changing, Challenging Economy, 2:30 – 4:30 p.m.
The White House Office of Urban Affairs and its Effect on Community Economic Development, 2:30 – 4:30 p.m.
Pressures on the Annual Meeting Process, 2:30 – 4:30 p.m.
Saturday, April 24
 

The Board's Responsibility for Corporate Culture, 8 – 10 a.m.
Legislative Attempts to Heal an Ailing Healthcare System – Take 2 Aspirin and Call Us in 2010, 8 – 10 a.m.
The Drawbacks of Clawbacks: Bankruptcy Clawback Risk in Commercial Transactions, 8 – 10 a.m.
Location Tracking and GPS: International Roadmap of Legal and Privacy Issues, 10:30 a.m. – 12:30 p.m.
What's on First? What's on Second? Designing a Company's First Legal Department and What to Do When, 10:30 a.m. – 12:30 p.m.
Hot Environmental Topics 2010, 2:30 – 4:30 p.m.
Non-Profits Doing Business with For-Profits or Other Non-Profits: What are the Considerations? 2:30 – 4:30 p.m.
More information on the ABA Section of Business Law Spring Meeting 2010, including registration information is
available here
.
With almost 60,000 members, the ABA Business Law Section is one of the association's largest sections. It provides business lawyers with education and analysis that furthers the development and improvement of business law, and it helps its members serve their clients competently, efficiently and professionally.
With nearly 400,000 members, the American Bar Association is the largest voluntary professional membership organization in the world. As the national voice of the legal profession, the ABA works to improve the administration of justice, promotes programs that assist lawyers and judges in their work, accredits law schools, provides continuing legal education, and works to build public understanding around the world of the importance of the rule of law.
Accredited reporters are welcome to attend any or all sessions for free. To obtain ABA press credentials, please contact Barbara Power at 312/988-6147.
This distribution list is a service to the news media from the American Bar Association Division for Media Relations and Communication Services. Your e-mail address will only be used within the ABA and its entities. We do not sell or rent e-mail addresses to anyone outside the ABA. To change your e-mail listing or be removed from our distribution lists, please contact the Media Relations Department at 312/988-6171.
To review our privacy statement, click here.
Contact:   Barbara Power
Phone:   312-988-6147
Online:   http://www.abanews.org
Bookmark -  Del.icio.us | Furl It | Technorati | Ask | MyWeb | Propeller | Live Bookmarks | Newsvine | TailRank | Reddit | Slashdot | Digg | Stumbleupon | Google Bookmarks | Sphere | Blink It | Spurl
---
See Also:
[Via Legal / Law]
generic medications | buy kamagra cheap | cialis super active+ 20mg