Foreclosure loomed ominously in front of Jean Russell. This retired nurse spent over 20 years in her home. She saved and planned. But circumstances conspired against her. Caring for her sick mother, rebuilding a home destroyed by a tree and dealing with the fallout from the banking and housing meltdown, Jean was afraid. But this Altadena, CA woman didn't sit back and take it. She came out of retirement, returned to her position at USC Medical Center and called United Law Group to help her save her home. Nine months later, she has a payment of $2,570 - down from $4,112 - which she can afford.
Irvine, CA (Vocus/PRWEB ) July 30, 2009 -- Jean Russell of Altadena, CA was in trouble. She had a mortgage with a balance of just under $700,000 and was over $58,000 in debt. Having lived in her home for over 20 years, she'd spent over $200,000 to repair it after a tree fell on it and all-but-destroyed parts of the 100-year old property. Coming out of retirement in order to pay her mounting bills was not enough. She called the United Law Group of Irvine, CA to help. It took nine months, but the firm successfully negotiated a payment reduction from $4,112 to $2,570.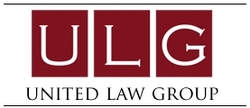 "I was caring for my sick mother who had Parkinson's and Alzheimer's diseases," said Jean. "My retirement account balance had dwindled when the market crashed and I'd lost the income property I bought to supplement my retirement. I didn't want to lose my home but I didn't know how to keep it. United Law Group saved my home and gave me hope for the future."
The firm spent months dealing with Saxon Mortgage Services, the company responsible for servicing Jean's ARM loan. United Law Group is the leading provider of legal foreclosure prevention and foreclosure litigation services. Using legal channels, the firm helps honest citizens who have been victimized by the banking and housing meltdown.
"I wasn't extravagant," said Jean. "I thought I'd prepared, then everything I'd worked for was suddenly in danger. United Law Group reduced my house payment. With the extra money I've been able to make payments to reduce my debt. It's down to $28,000 - half of what it was. I'm so grateful to the lawyers and support staff at the firm for all their hard work."
Jean's hardships coupled with strong payment history and demonstrated commitment to paying her debts made her a candidate for the Housing Affordable Modification.
"Jean was about to become a statistic in this whole housing mess," said Sean Rutledge, Managing Director for United Law Group. "The team persevered despite the hurdles set forth by the bank. With the Housing Affordable Modification in place, Jean can breathe easy. She's got a plan for paying down her debt and hope that she can retire again. She's why we do what we do."
About United Law Group
United Law Group is a national law firm with offices in California, New York, Florida, Ohio, Nevada & Arizona. It is the largest foreclosure prevention and litigation firm in the country with attorneys licensed in every state. Dedicated to helping homeowners facing hardships to keep their houses, United Law Group uses legal channels to compel banks to modify adjustable-rate to fixed-rate mortgages, reduce principal and interest, and create other fair solutions between the lender and borrower.
For further information on United Law Group, visit: http://www.unitedlawgroup.com/index2.html or call Corvi Urling, Executive Consultant for United Law Group at (800) 680-5717.
See Also:
[Via Legal / Law]
Compare Drugs
|
Dirt Cheap Cigarettes