The latest rulings in the lawsuit between j2 Global, owner of internet fax brand eFax, and small business Zilker Ventures affirm that review and comparison websites are protected by the right to free speech.
(Vocus/PRWEB ) April 30, 2009 -- In the ongoing litigation between J2 Global Communication and co-defendants ChooseWhat.com, LLC and Zilker Ventures, LLC, Judge Otero of the Federal District Court in the Central District of California, case # CV08-07470 SJO (AJWx), recently ruled on Zilker Ventures' motion to dismiss based on California's anti-SLAPP laws, which, among other things, deal with First Amendment protection for speech, relating to consumer issues in a public forum. The rulings have significant implications for consumer-interest websites that operate through affiliate marketing.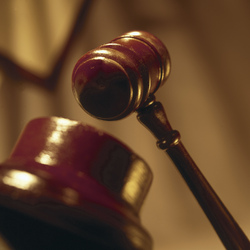 A judge has ruled the internet fax website FaxCompare.com is protected by the First Amendment.
The Zilker Ventures web site in question is internet fax services using side-by-side comparison data to make objective distinctions between the many service options on the market. A complete review of j2's eFax brand is featured on FaxCompare.com. Although the motion to dismiss was denied, pending j2's opportunity to conduct discovery, the court found that Zilker Ventures' websites are fully protected by the First Amendment:

"Defendants' websites offer information regarding various internet faxing services and online PBX service providers. The information allows consumers to make informed decisions, and is viewed by a large number of internet users. Thus, Defendants' activity in providing this information to consumers via their websites constitutes protected speech, and is "in connection with a public issue."
S. J. Otero, US District Judge
Furthermore, the court has found that the fact that Zilker Ventures earned affiliate marketing revenue from some of the service providers reviewed on its websites does not make it a "competitor" of j2, nor does it constitute "selling or leasing goods and services." This is an important distinction; if affiliate marketers are considered direct competitors of companies which compete via products and services, such affiliate marketers would not be protected by the anti-SLAPP laws and would have much more limited protection under the First Amendment.

Defendants, like Consumer Reports, provide information to consumers to allow them to make informed purchases. And although Defendants earn revenues from some of the service providers it reviews on its website, Consumer Reports earns revenues from sales of subscriptions to its magazine and website, and the Central District of California has held that Consumer Reports is not "primarily engaged in the business of selling goods or services."
S. J. Otero, US District Judge
Online fax sites like FaxCompare.com are not the only benefactors of these rulings. These rulings are significant to all affiliate marketers especially those who provide consumers with comparison websites. The value of the information provided by such websites would be significantly diminished if they were not protected by the First Amendment right to free speech. Baring such protection, comparison sites could be severely limited in providing valuable information to consumers, even when it may not be complimentary to vendors. Alternatively, if the form of compensation utilized by comparison sites like FaxCompare.com disallowed First Amendment protected speech, it would be difficult for companies to perform the extensive research required to create and maintain quality comparison websites without charging fees to consumers in a similar fashion to that of Consumer Reports' subscription requirement or news stand price.
In j2's initial complaint, j2 alleges that www.FaxCompare.com makes a number of false statements regarding j2's eFax brand that are intended to steer would-be eFax customers away from eFax to its competitors. However, Zilker Ventures has denied these allegations and asserts that this lawsuit is being driven by the fact that j2's eFax service does not favorably compare with many of its competitors on price or number of pages.

All fillings and rulings regarding this case can be found in their entirety at http://www.faxcompare.com/j2lawsuit. For further information about this lawsuit or its implications to affiliate marketers, please contact Gaines Kilpatrick at 512.448.9031 or Zilker Ventures' defending attorney Enrico Schaefer at 866.936.7447.
See Also:
[Via Legal / Law]