Mortgage short sale attorney, Christian N. Folland, Esq., a Florida Bar Certified real estate attorney, concentrates his real estate law practice on helping sellers and buyers negotiate and close short sale transactions. Short sales, where mortgage lenders accept loan payoffs which are less than the amount owed, are popular due to the changing real estate and mortgage lending markets.
Miami, FL (PRWEB) October 30, 2007 -- Short Sale Real Estate Attorney in Miami, Florida, Christian N. Folland, Esq, offers specialized legal and closing services for sellers and buyers involved in short sale transactions.
Christian N. Folland, Esq., is the owner of the South Florida law firm, Folland & Associates, LC and the Miami title company, South Pointe Title Company. Christian Folland is a Florida Bar Certified real estate attorney, which is the highest level of expertise recognized by the Florida Bar.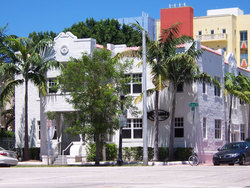 The definition of short sale or short payoff is when a mortgage lender agrees to accept less than the outstanding loan amount to satisfy the seller's loan. Mortgage short sales have become a common method to assist owners in selling real estate which is appraising much lower than when they purchased the property. Some lenders may accept as much as 25% less than the outstanding loan amount, rather than pay attorney fees and wait for the foreclosure process to be completed.
"Short sales are a win-win solution for sellers in distress and savvy buyers in this real estate mortgage market," says Folland, who works with buyers, sellers, Realtors and lenders to negotiate short sale closings.
Every situation is different, noted Folland, and each lender has specific requirements for borrowers to qualify for a short sale or short payoff. Borrowers typically must demonstrate financial distress warranting the short sale of a home, and are not allowed to receive any equity out of the property at sale. The short sale of a property requires a buyer, creating opportunities for short sale investors to purchase properties at very reasonable prices.
The staff at South Pointe Title Company are experts on short sales and the requirements to qualify, as well as the short sale process. Our Florida title company will assist sellers in completing their short sale applications, document submissions, and draft their sales contracts, which are contingent on the acceptance of the short sale, as well as help them locate experienced Realtors to market their property. Our Miami real estate attorney will provide a free consultation on foreclosure avoidance and short sale potential. Our real estate attorney and title company staff will work with Realtors to provide the valuation documentation required in the lender's mortgage short sale application.
Short sales in real estate take more time than standard real estate transactions with the typical short sale application and negotiation lasting from three to eight weeks. When coordinating and overseeing a short sale transaction, Folland and the staff at South Pointe Title Company communicate with all the parties each step of the way to make sure that the closing occurs smoothly and within both the buyer's and seller's time-lines.
Christian Folland and the staff at South Pointe Title Company provide free consultations and will work with clients to guide them through their real estate transactions. Hear what our clients have to say: South Pointe Title Company Client Testimonials
Source: PRWeb: Legal / Law